Biden Classified Documents
Following a search of President Biden's Delaware home, in which White House press secretary Karine Jean-Pierre had claimed that the search was complete, additional classified documents have been found. Questions are now being raised on the transparency of Biden and his team, as well as the visitors of his house, as this is the third tranche of classified documents. 
On Jan. 20, 2023, the FBI executed a consensual search of Biden's residence which lasted 12 hours. The third search comes after Biden's personal attorneys "unexpectedly discovered" documents with classified markings. While the previous classified documents were dated to Biden's time as Vice President, the new discovery dates back to hsi time as senator from 1973 to 2009.
Biden's personal attorney Bob Bauer states, "having previously identified and reported to DOJ a small number of documents with classification markings at the President's Wilmington home, and in the interest of moving the process forward as expeditiously as possible, we offered to provide prompt access to his home to allow DOJ to conduct a search of the entire premises for potential vice-presidential records and potential classified material."
Bauer also declares that the "DOJ took possession of materials it deemed within the scope of its inquiry, including six items consisting of documents with classification markings and surrounding materials, some of which were from the President's service in the Senate and some of which were from his tenure as Vice President."
It is still unclear how many documents were seized during the search and the White House is being accused of stonewalling the investigation. 
As part of the GOP's investigation into Biden's mishandling of classified documents, the Director of the Secret Service Kimberly Cheatle is being urged to release visitor information. Chairman James Comer sent the letter and states that Biden has made over 52 trips to his Wilmington home since taking office. If requested by Congress, the Secret Service claims that they are prepared to offer names of people who visited his house during the time in which the documents have been possessed, even though they said a list is not kept.
In response, Biden states that he has "no regrets" regarding his handling of the classified documents, and adds "I think you are going to find that there's nothing there." 
After the documents were located in President Biden's garage, authorities were concerned about the documents' security. However, Biden replies by saying, "I'm going to get the chance to speak on all of this, God willing, it'll be soon, but I said earlier this week — and by the way, my Corvette is in a locked garage. It's not like it's sitting out in the street." 
Attorney General Merrick Garland has appointed a special counsel to investigate, and has designated Robert Hur, a former U.S. attorney, to handle the case. 
Garland states that the order he signed which appoints Roert Hur a special counsel "authorizes him to investigate whether any person or entity violated the law in connection with this matter. The special counsel will not be subject to the day-to-day supervision of any official of the department, but he must comply with the regulations, procedures and policies of the department."
Biden and his team are being met with extreme backlash and according to a new poll, 64% of Americans want Biden investigated properly, with that number rising. 
Leave a Comment
About the Contributor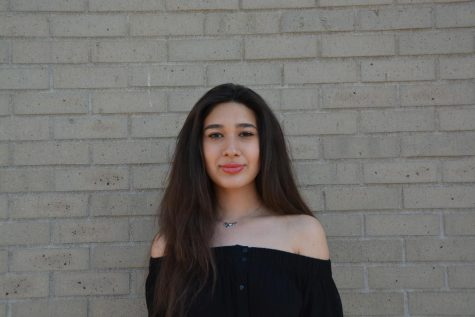 Nika Marouf, Staff Writer
Nika is currently in her junior year at Aliso Niguel High School. She is delighted to represent her school in The Growling Wolverine for the very first...