Importance of Traditions
The holiday season is the perfect time to indulge in traditions and customs that encourage connection. 
      Traditions create a sense of belonging and have been a part of society since the beginning of time. They positively impact mental health by fulfilling the "Four B's," being, belonging, believing, and benevolence. They can further help give life meaning through unity and the connections created. 
      Traditions that celebrate culture are most common all over the world and have become a significant part of human history. Cultural traditions have been proven to reduce stress, and increase physical healthy and mental well-being. Some examples of cultural traditions include lighting Christmas trees, baking Christmas cookies, and decorating houses with lights. 
      Donna Zerehgar (11), shared her family's tradition for Persian New Year where they "set the table called 'Haft Seen' which is decorated with seven things that start with the letter 'S.'' She explained how participating "brings us closer together and helps us keep the tradition/culture alive."
      Some values that traditions reinforce include freedom, faith, and the value of being selfless. Common traditions around the holidays include eating special food and visiting familiar people and places that hold special memories. What's important about these rituals is that they evolve over time due to varying circumstances. These customs adapt to us and serve as a lasting sense of comfort.  
      People find comfort in consistency and rituals that foster hope. Overall, hope can help people stay focused on the positive side of present circumstances and can lead to inspiration. This inspiration can in turn aid in the creation of new traditions that can be passed down through multiple generations.
      Susan Lieberman believes that "family traditions counter alienation and confusion. They help us define who we are; they provide something steady, reliable, and safe in a confusing world."
      Other than reminding us of where we belong, traditions can ground us in our ever-changing lives. Family dinner is one of the most important rituals a family can keep up over time. This tradition contributes to a strong family and teaches the art of conversation. While these benefits are especially highlighted during family dinners, they can also come from almost any custom.
      Madeleine Nguyen (10), shared how, "my family always goes over to my grandparent's house and after a fancy dinner, we all sit on their living room floor in a circle. We make one of the uncles as Santa, and he passes out gifts in a Santa hat and we all clap and take pictures and give the giver a hug. Then we pass out slices of a yule log cake and talk the night away. It's like the common house in Harry Potter because it feels like home and they always get a pretty tree."
      Traditions are crucial because they provide a sense of security and can be passed through generations to enrich the holiday season.
Leave a Comment
About the Contributors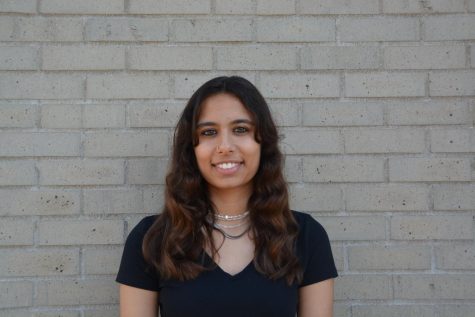 Maya D'Lima, Staff Writer
Maya is currently a sophomore at Aliso Niguel. This is her first year in newspaper and she is excited to explore journalism as she is most familiar with...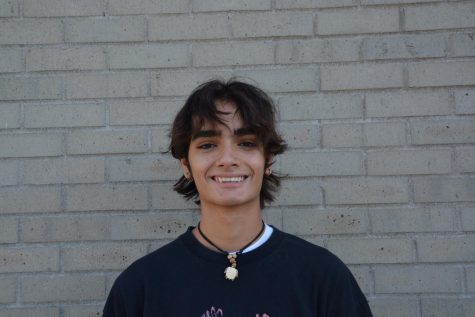 Ryan Saadai, Comic Illustrator
Ryan is a senior at Aliso Niguel High School. This is his first year in the newspaper, and he is so excited to join the Growling Wolverine team. He loves...