FIFA World Cup Controversy
The Men's 2022 Fifa World Cup has been taking place in Qatar, on the Northeastern coast of the Arabian Peninsula in the Middle East. Several students at Aliso Niguel have greatly enjoyed watching the games at home and at school. Cole Phister (12) says, "I've really enjoyed watching the games this year. A lot of them have been super close which makes it exciting. The U.S. also played well and came off strong." 
Yet, this Fifa World Cup did not have a smooth beginning. To begin, Qatar's construction of its new soccer stadium was rough. The construction started in 2014 and it has been said that the treatment of the workers was extremely poor. With Qatar's hot desert climate and harsh summers, the terrain of the country is not ideal for labor workers. Also, the working conditions and quarters for migrant workers tasked with building the stadium were said to be awful. There were 40 deaths during the construction in all, 3 "on-site" and 3 "off-site". Many human activists were very unhappy with the unexplained deaths. 
The biggest cause of the controversy with Qatar was the bidding to host the tournament. The decision was made in 2010, when they won the bid over the U.S., South Korea, Japan, and Australia.
 Over the years, various Fifa officials have been accused of accepting bribes to vote for the world cup to be held in Qatar. Former head of Fifa, Sepp Blatter, had ended his term in 2015 after an alleged bribery scandal. Similarly, Micheal Plantini, former head of European soccer, was arrested and removed from Fifa after a $2 million payment connected to him and Qatar was discovered. Around 12 Fifa officials overall have received bans from the organization after allegations of corruption, vote-swapping, and trade deals were spread around. 
Another issue that has become prominent with the world cup taking place in Qatar is the country's strict social code. Sex outside of marriage is a crime. Visitors to Qatar for the World Cup were asked by the Qatar Embassy to respect their cultural differences while visiting. This caused advocates of the LGBTQ+ community who were visiting to feel unsafe and very skeptical of Qatar. Nonetheless, they have had to adhere to their culture while there. 
A few students are well aware of the controversy and share their concerns over the topic. Paige Balducci (9), a lover and player of soccer explains, just hope all the players are having a good time there. I've heard it can be super hot and dry. That makes it a horrible place to play soccer in." 
Overall, the controversy regarding Qatar as the host of this year's Fifa world cup will come to an end, as the tournament wraps up mid-December. 
Leave a Comment
About the Contributor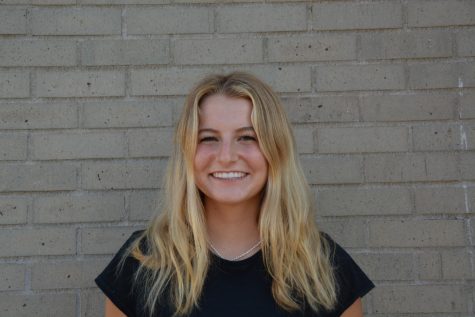 Grace Balducci, Staff Writer
Grace Balducci is a senior at Aliso Niguel. She enjoys reading, baking, and going to the beach with friends and family. She looks forward to getting to...