Balenciaga Sparks Outrage Over New Ad Campaigns
Balenciaga, a luxury fashion house, is recently under fire for its newly released ad campaign. Balenciaga released two campaigns, promoting its 2022 "Gift Collection" on Nov. 16, and it immediately received strong backlash and abhorrence. The photos which feature small children holding teddy bears dressed in bondage gear and obscure messages placed in the background are causing people to rethink the brand and their intentions. 
The photographer for the ad campaign, Gabriele Galimberti, claims that the campaign featuring the children was part of a project called the "Toy Series," in which children from all over the world were depicted in their bedrooms, with their toys, clothes, and other objects laid out in front of them. For the shoot, Balenciaga dressed plush teddy bears in inappropriate bondage, and harnesses and wine glasses were also spread around the children in some photos. People quickly criticized the photos and said they were promoting the sexualization of children.
The father of one of the child models who posed for Balenciaga spoke out against the allegations and defended the campaign, although he remains anonymous. He states that his daughter had a "fantastic time" modeling for the shoot and sees no problem in the images. He insists that the pictures have been taken "totally out of context." The father also claims that the photographer is innocent of any wrongdoing and was only taking the photos, but he later reveals that all the child models who were present at the shoot were children of Balenciaga employees who had approved the campaign.
The public is also shocked by the hidden messages that have steadily been revealed in the photos, following their release. One image, promoting Balenciaga's new "Hourglass" handbag, in collaboration with Adidas, displays the bag on a cluttered desk full of papers. When taking a closer look, a page from a Supreme Court Case opinion is set out, namely, U.S. v Williams, in which the pandering of child pornography was criminalized. 
The Supreme Court Case papers also refer to another case in which a portion of the Child Pornography Prevention Act of 1996 was struck down, saying that virtual child pornography is protected and "lawful free speech." 
Penny Nance, the CEO of Concerned Women for America, called the images "exploitive propaganda" and goes on to say that "it feeds and normalizes a culture that is dark and depraved." 
"It's connecting child porn with their product, " said Benjamin Bull, general counsel for the National Center on Sexual Exploitation. "It's an exploitative attention-getting device."
In another image, modeled by actress Isabelle Huppert, two art books can be seen in the background. One is based on "The Cremaster Cycle" by Matthew Barney, and the other is "As Sweet as It Gets" by painter  Michaël Borremans. People on social media tried to connect the imagery in the two works to the court document and concluded that there is a hidden message of child abuse in Balenciaga's campaign. 
Balenciaga has since posted a series of apologies on Instagram, after removing all the photos connected to the campaign, assuring that nothing like this would happen again moving forward: "We strongly condemn child abuse; it was never our intent to include it in our narrative." They also claim that the first ad campaign featuring the plush bears "should have never been featured with children" and that it was "a wrong choice by Balenciaga." Regarding the second ad campaign with Supreme court rulings and other hidden details they declare, "All the items were provided by third parties." 
Balenciaga is suing their production company, specifically the production company North Six and set designer Nicholas Des Jardins, for $25 million over the Supreme Court paperwork, but they aren't taking any measures against the other disturbing factors of this campaign.
Kim Kardashian, Bella Hadid, and Nicole Kidman, all A-listers with close ties to the brand, are being attacked for staying silent through the scandal. While Bella Hadid and Nicole Kidman remain close-mouthed, Kardashian broke her silence recently on Instagram and said she is "reevaluating" her relationship with the brand.
Balenciaga designer, Demna, released a statement on Dec. 2, 2022, addressing the scandal. He vows to "engage with child protection organizations" and personally apologizes for the "wrong artistic choice" which was "[his] responsibility." Finally, he admits, "It was inappropriate to have kids promote objects that had nothing to do with them."
Worldwide, people are protesting against Balenciaga and can be seen ripping up their merchandise and throwing it out, resisting child exploitation. The intent of Balenciaga is being assessed as dark and purposeful, and many people are reexamining the fashion industry and Hollywood as a whole. 
Leave a Comment
About the Contributor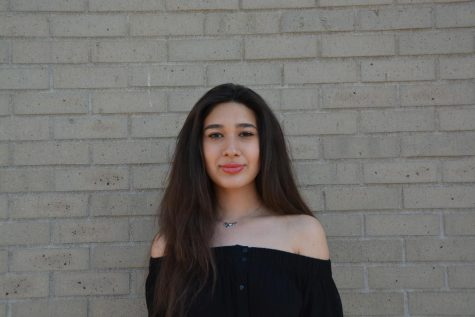 Nika Marouf, Staff Writer
Nika is currently in her junior year at Aliso Niguel High School. She is delighted to represent her school in The Growling Wolverine for the very first...