College Scholarships
As the end of the year creeps closer, the seniors are rushing to complete and turn in their college applications. Many have forgotten to apply for scholarships, or are looking for scholarships to apply to. Scholarships are an extremely important part of college applications.
Mrs.Nguyen, a college and career counselor here at Aliso Niguel, says that "college is becoming increasingly more expensive throughout the years, and there are tons of scholarships that go unclaimed every year."
Scholarships are very important because they are simply free money for college that students will never have to worry about paying back. 
The main reason why loads of unclaimed scholarships are wasted year after year is because students either are too tired and lazy to apply for the scholarships, or they simply just forget to apply. Even though applying for scholarships is a very long and tedious process, many students have seen it pay off in the long run. 
One of the biggest components scholarships have that students turn away from, is the fact that they are never guaranteed. They do not want to 'waste' their time writing essays to apply for scholarships while they are trying to also apply for colleges, if they are not guaranteed the scholarship. 
Senior, Riana Villamil, says that in her opinion, "no matter someone's financial situation or what school they're applying for, everyone should apply for scholarships. Even if they are only saving a few hundred dollars, it's good to save."
When seniors begin to start thinking about applying for scholarships, they should always first consider the local ones first. There are many scholarships that are offered at Aliso Niguel High School that are considered local scholarships.
Other examples of local scholarships would include scholarships offered through the city and county. Before looking and applying to the larger scholarships that are more difficult to obtain, always start at the smaller more local ones. By doing this, it increases your probability of being accepted and gaining the money the scholarships are offering to the student. 
Scholarships are a fundamental part of applying and attending college. If any senior has not looked into applying for scholarships yet, you can visit our schools website at https://alisoniguel.capousd.org/Guidance/Scholarships. Under the guidance tab there is a scholarships page. On that page there are tons of websites that will give you more information on different scholarships and how to apply and obtain them.
So seniors if you haven't applied for scholarships yet, get out there and start applying. It will benefit you in the long run!
Leave a Comment
About the Writer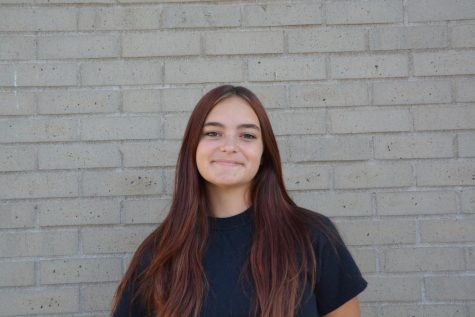 Paige Derenard, Staff Writer
Paige is a high school sophomore, and this is her first year in the newspaper. When she is not working hard on school work, or busy doing colorguard, you...