England's New Prime Minister
On Oct. 25, King Charles III appointed Rishi Sunak as the Prime Minister of the United Kingdom after he was chosen to lead the British Conservative Party. Sunak is the first Hindu Prime Minister as well as first person of color to hold the position. 
Succeeding prime minister Liz Truss after only a 50 day term— the shortest in the UK's history— Sunak was elected leader of his party and overcame his competitor, Penny Mordaun, after she had dropped out of the race after she did not receive 100 votes from the Conservative legislators. Only seven weeks earlier he was defeated by the former Prime Minister when he ran for the position.
The 42 year old formerly worked as the chancellor of the Exchequer, overseeing Britain's annual budget. He also served as an investment banker, from which he earned most of his fortune. Sunak studied at Oxford University from which he earned his undergraduate degree. He then went onto Stanford University where he received a master's in business administration. 
Amid the United Kingdom's financial crisis brought on by Truss's plan to borrow 60 million pounds (68,425,500 USD) in order to provide energy relief has created an extreme cost of living crisis. Sunak promises to provide stability to the British economy and to his party in these turbulent times. 
While addressing his fellow party members after being elected leader of his party, Sunak proclaimed "we now need stability and unity" to face economic troubles. 
His administration is expected to create public spending cuts and tax increases in order to combat the rising debt level, however this plan may have unforeseen effects on British households. 
Because of his wealth, Sunak has been accused of being "out of touch" with the general public. Together with his wife Akshata Murty with whom he has two daughters, they are expected to be worth $800 million, according to The London Times. Many citizens find it difficult to trust a millionaire when they personally have to struggle paying for basic utilities. 
While many argue that the new prime minister is a step forward for the diversification of British politics, they also see how Sunak was born into privilege. Nonetheless, his rise to power in the Conservative Party will likely inspire other parties to encourage more leaders from ethnic backgrounds.
Sunak was praised for his active role as chancellor in providing Covid-19 relief under Prime Minister Borris Johnson such as leave of absence payments, earning him political popularity. The Prime Minister spent billions in financial aid for those struggling with unemployment. 
In accordance with his plan for economic recovery, Rishi Sunak hopes to create security within the government and an easy transition of power by keeping many of the cabinet members that were under his predecessor Liz Truss. 
Despite this, the Prime Minister is already facing scrutiny for the resignation of  cabinet minister Sir Gavin Williamson, who allegedly sent intimidating text messages to Members of Parliament in response to not being invited to the Queen's funeral.  
Leave a Comment
About the Contributor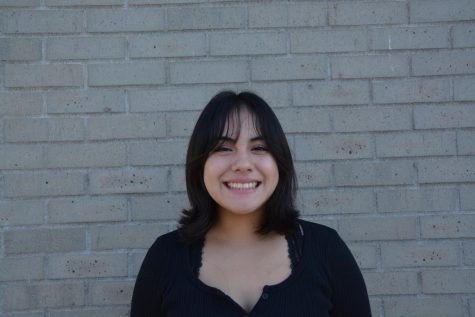 Ashley Aguirre, Senior Editor
Ashley is a senior at Aliso Niguel High School. This is her third year writing for the Growling Wolverine Newspaper and she is now a Senior Editor. In...