Drugs In Halloween Candy
With Halloween just around the corner, kids are getting ready to prepare their costumes and go around their neighborhoods to spend time with friends and get candy. However, a new scare is arising, leaving parents terrified for their children's health and safety. 
Supposedly, drugs are now being placed in kids' Halloween candy. While there have been many instances in the past where there have been drugged candy or ones filled with razors and needles, there is a new concern regarding, what people call, "rainbow fentanyl Halloween candy."
Fentanyl poses a severe threat to young children and often people have made the connection of the drugged candy to politics. With the upcoming 2022 midterm elections, politicians have made it clear that they want to raise awareness of candy containing fentanyl, which would allow them to speak on an interesting topic that would pique the interest of the public. Not to mention, the obvious link to the drug transition between the US and Mexico is a hot topic.
What exactly is Fentanyl?
Fentanyl is an extremely powerful drug that according to the U.S. Centers for Disease Control and Prevention, is 50 to 100 times stronger than morphine. Deaths from synthetic opioids have increased from 560 in 2020 to 831 in 2021 and from the analysis, MDH finds that 90% involve fentanyl. 
Fentanyl is a very sought-after drug and often, it has been seen that many teenagers involve themselves with the drug as well. Studies show that 77% of teen overdose deaths are linked to the potent drug. 
With this drug potentially being in children's Halloween candy, it is no doubt that parents' concerns are skyrocketing. 
"Rainbow Fentanyl" specifically was defined on Aug. 30, 2022, by DEA. They released a news statement that bright-colored fentanyl was discovered by authorities in 18 states. 
A warning came from the DEA stating "this trend appears to be a new method used by drug cartels to sell highly addictive and potentially deadly fentanyl made to look like candy to children and young people." 
This warning left parents in a frenzy and potentially canceling and taking away one of our beloved holidays of the year.
Parents have been advised to check all of their children's candies and to exercise extreme caution to look for candy that may look out of the ordinary. Stay safe this Halloween season!
Leave a Comment
About the Contributor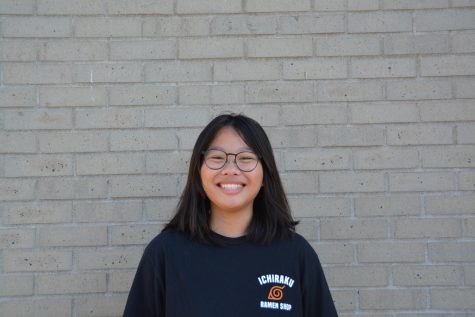 Kaila Kelly, Staff Writer
Kaila is a Junior at Aliso Niguel Highschool that is ready to take on challenges and get ready for this year's Growling Wolverine. Kaila is optimistic...