New York Pumpkin Becomes the Heaviest Pumpkin in the Nation
As Halloween creeps closer, more and more people are beginning to harvest their pumpkins for competitions and carving. On Oct. 1, 2022 a massive 2,554 pound pumpkin was grown in New York. The gargantuan pumpkin easily took the name "Heaviest Pumpkin in the Nation."
Scott Andrusz only had intentions of beating the 2,517 pound New York State record, but in Clarence at the Great Pumpkin Farm he grew the heaviest pumpkin in U.S. History. He was just shy of beating the world record which, as of now, is 2,703 pounds. 
The previous national record belonged to Steve Geddes, from New Hampshire, who harvested his 2,528 pound pumpkin in the fall of 2018. Andrusz's pumpkin just barely beat Geddes's pumpkin by a very small 26 pound difference. 
Since Scott is a former farmer, this job was well thought out and executed beautifully. The process of growing the massive gord was painstakingly long, and extremely tedious. Scott stuck through the long days and nights of tending to the pumpkin regardless and it definitely paid off. 
"Give it all the best things you can think of to give it, all the fertilizer, kelp, worm castings, chicken refuse, and a ton of water. Every time she's thirsty, you got to give her a drink," Scott tells reporters after his pumpkin is crowned the heaviest pumpkin in New York, and the Nation.
This was not the first time Scott had tried to harvest the largest pumpkin. Growing squashes of massive sizes, like these record breaking ones, is extremely tedious. 
According to The Guardian News Site, Andrusz "had a giant pumpkin ready to compete for record last fall but it cracked before the harvest."
By harvesting his gargantuan pumpkin, Scott Andrusz has set a new expectation for squash growing in the U.S. 
View Comments (1)
About the Contributor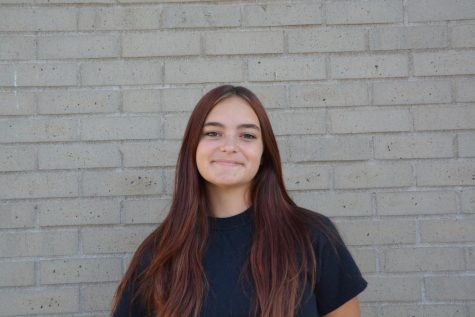 Paige Derenard, Staff Writer
Paige is a high school sophomore, and this is her first year in the newspaper. When she is not working hard on school work, or busy doing colorguard, you...