Class Sizes
With the 2022-2023 school year having started only a few weeks ago, and now all students have their schedules finalized, class sizes have been a very prevalent topic.
According to Rick Nichols, Assistant Principal, who is in charge of guidance and the counseling department, the current enrollment at Aliso Niguel High School is "about 2,800 students." This differs quite a bit from last year's enrollment of about 2,700 students, give or take. However, according to Nichols the uptick in student enrollment was expected and planned for. Planning for more students included seriously examining class sizes and altering how many students can be in one class, and when these classes would take place in the school day. 
Mr. Nichols stated, "We try not to have classes that have many students. The maximum, or cap, is 30 to 36 students, typically 30, in most classes with an exception of Physical Education." Regardless of how, the average class size is "Much less than 36, but it also depends on content. But every class and their content," meaning how much and of what is covered in each class, "is a little different. This year and last year the district received COVID funds to lower class sizes. We focused on English and Math, specifically English for Freshman and Sophomores (9 and 10), Algebra, and Geometry. Having smaller classes means that we can support students in these subjects."
Mr. Nichols also touched on the topic of zero period classes, which now start at 7:20, and not having a 5th and/or 6th period class. "There was a significant increase of students having zero period, and having free 5th and 6th period classes. We had 6 zero period classes last year and now we have 18, so it has tripled. 
Some students have realized the uptick in the student population, and are impacted by it. Senior Marly Wahba explained that she feels that the increase in the student population is very obvious. She said, "Getting to my classes feels harder because there are a bunch of people. And it does feel like all of my classes are packed." Raneem Hassanein, a senior, also shared the same experience and sentiment. She stated, "There are so many people in all my classes, they are all pretty much filled." 
However, other students have had different experiences and differing opinions. Sophia Cuellar, a senior, explained that, "All my classes were full but some people got random schedule changes, and now in two of my classes there are only like 20 students. It feels kind of weird because it feels empty." She also elaborated that she experienced a schedule change, "In my AP Psychology class, it was completely full, and when I got transferred my teacher said there wasn't a seat for me, until someone dropped the next day, then I had a seat." Senior Saghar Naderi explained that she believes that "classes are how they are supposed to be, size wise, however the size of the school, lack of enough bathroom facilities, physically small classes, and lack of spacious hallways," are where she feels frustrated.
Leave a Comment
About the Contributor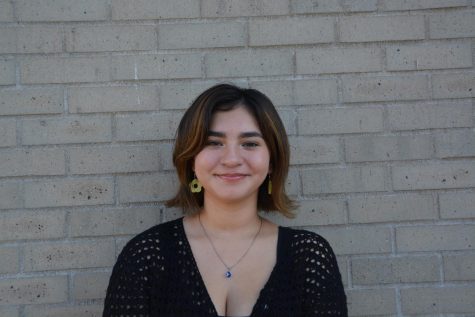 Mia Roman, Social Media Coordinator
Mia Roman is a senior at Aliso Niguel High School. This is Mia's third year on the Newspaper Staff. In her spare time, Mia enjoys listening to music and...