Spanish Trip Abroad
Aliso Niguel Students in Sra. Sepe's Spanish two class is able to enjoy a $4,100 trip to Panama and Columbia on Sept. 24 and lasting until Aug. 3. The trip will primarily focus on visiting famous landmarks such as the Panama Canal and their historical museums. A lot of time will be dedicated to traveling to locations by hiking through forests and long airline flights. The field trip will allow students to properly experience the vibrant culture of Panama and Columbia.
Following a long period of Covid-19 restrictions gives the flight a sense of relief as it signifies another successful return to normalcy within the school year. "EF Educational Tours," the company sponsoring the trip, has taken numerous proactive steps to ensure the safety of travelers from exposures of Covid-19. No additional expenses are added in account to a traveler quarantining for sicknesses that do not necessarily have to be COVID-19. The tour will abide by Covid-19 regulations if enforced and proper disinfectants will be given to the students throughout the trip. 
The major motivator for "EF Educational Tours" is to provide students with a unique learning experience that can leave a lasting impression on their developing minds. The days will be filled with trips to landmarks that further connect travelers to the history of Panama and Columbia. Many exotic restaurants will be visited to provide a proper feel for the culture and allow students to gain an understanding of their practices. The trip is extremely popular with families and teachers alike with several reviews on their official website applauding the company for their amazing management.
During the trip, accommodations will be made for the students. Once the fee is paid, students will be taken to high quality hotels for the night and will be given meals throughout the trip's duration. Students will have to be responsible for bringing their own passport, baggage fees, tips, and a few snacks and meals. Experts and guides will be provided with the group and will help to convey the culture of the countries, fulfilling the goal of student education.
The trip is exclusive as several Spanish classes are not holding the trip. A small number of students do feel disappointed in not being able to travel abroad. Fiona (10) asserted "I do think it's disappointing to not offer this to more students, but like, I get why because then it would be too much to manage." Nevertheless, Sra. Sepe's class remains eager towards the trip, with Sra. Sepe herself stated, "It's going to be lit."
Students in Sra. Sepe's class are extremely excited for the field trip due to the massive difference between other class trips. The trip represents a greater opportunity for more spectacular trips abroad for students and showcases a major shift back to pre-covid times for students. There are too few mass organized trips for students to experience throughout their high school experience at Aliso Niguel. It's unlikely for the trip to become accessible for more Spanish 2 students in the near future but it will encourage the school and students to consider more grand educational opportunities.
Leave a Comment
About the Writer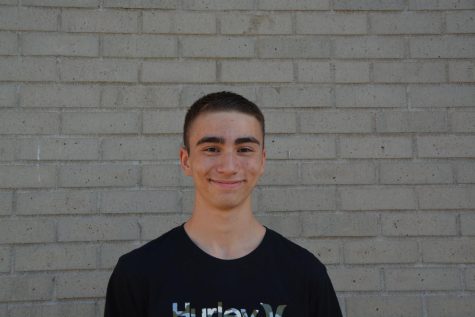 Stephen LaRocca, Staff Writer
Stephen is a Junior at Aliso Niguel High School and is excited for his first year in the Growling Wolverine. He spends his free time hanging out with friends,...