Homecoming
With the new school year upon us, the beloved tradition is back- Aliso Niguel High school's homecoming dance. 
         Tickets are on sale now, $55 without an ASB case and $45 with an ASB card. The dance will take place at school on Oct. 22 and goes from seven to ten.  Tickets can be purchased online at our schools website or in the schools cafeteria at lunch, before school, or after school. Ticket prices did increase by ten dollars per ticket on Sep. 24. 
          Many students wonder why the date is so far back this year, according to associate student body member, Natalie Poe, "It isn't up to the ASB students to decide the date, the dates are picked almost two years in advance."
       The homecoming dance is only open to Aliso Niguel students, no guests from outside schools are allowed. 
      Voting for homecoming court started Sep. 20 and ran through Sep. 23. Students can access the links for homecoming court voting through the student app canvas or the canvas website. 
       Last year's homecoming featured a disc jockey, a high speed carnival ride, a video game and foosball center, and the very popular karaoke area. This year ASB has already promised two carnival rides, karaoke, video games, foosball, and air hockey. 
     For lots of seniors homecoming marks the start of festivities of their last year of high school. With spirit week and the homecoming game, students cannot wait to get in on the action for this year's activities.  
       This year ASB expects about 3,000 students to attend the homecoming dance, based on attendance from past years. When students were asked about attending this year's dance, positive answers were given. 
      Senior, Mia Okuda, says "I had a lot of fun last year with a lot of my friends.  I had the best time in freshman year when a live band played."
      Senior, Ryan Woodie, also states "Yes, I am returning this year, because I enjoy hanging out with friends at the school dances." 
    When asked his impressions on last year's homecoming dance he replied, "I did have fun last year and my impression of the dance was good. I look forward to this upcoming homecoming." 
Sam Wyatt, also a senior, says "My impression was pretty good overall.  I was impressed by the scale and the music."
 When asked if he was returning Sam replied with, "Yes I am going!" 
     ASB member, Maddie Bowles, says the theme will be released "at the pep rally which is on October, 7th." 
Leave a Comment
About the Contributor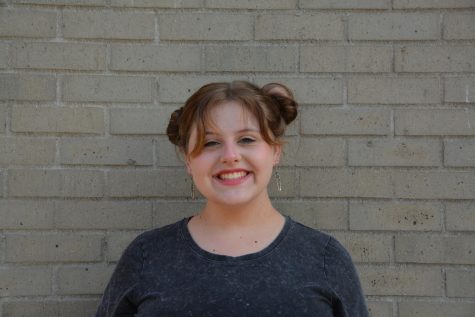 Payton Murphy, Staff Writer
Payton is a senior at Aliso Niguel high school. She enjoys creative writing and has an interest in journalism. This is her first year in the growling Wolverine...