Local Haunted Houses Ranked
During the Halloween season, Orange County is home to many haunted house attractions, all set on thrilling visitors with terrifying scares and spooky monsters. Here is a ranking of some of the most noteworthy ones within driving distance from Aliso Viejo.
Haunted Trails is a take on haunted houses based in Crown Valley Park, Laguna Niguel, run by the city's parks department. Starting at 6:30 p.m. each day, from Oct. 13 to Oct. 16, and at $10 per person, the trail features a variety of props and actors meant to create an immersive experience for its visitors while still maintaining a family-friendly atmosphere. 
The place is known for being an annual tradition for Aliso and Laguna's younger kids, being considered a rite of passage to some. 
One of the workers of last year's Haunted Trails and Aliso Niguel senior, Mia Dadd, when asked about her experience, said, "It's more for middle schoolers than older kids. Don't go to get scared, just go to have fun."
Dadd's sentiment on the lackluster thrills of the attraction is shared by many of its older visitors. The actors are park employees who, due to both a lack of passion and training, aren't very adept in the art of scaring people. To a younger child, it may seem authentically terrifying, but to anyone in high school or above, its cracks begin to show. All in all, the attraction is rushed and a little amateur, but still worth a visit due to the cheap price and the close proximity to our town. 
Located in the back of a Fullerton strip mall, The 17th Door is a haunted house attraction run independently by husband and wife Robbie and Heather Luther. Completely different from the rest of the haunted houses on this list, visitors of The 17th Door are forced into a much more physical and dangerous environment, with the actors having free reign to insult, push around, and otherwise rough house the visitors throughout the entire half-hour experience. There are even instances where the visitors are drenched in water or electrocuted, and a new sector of the attraction brings visitors off-site to go through further torment. 
While the intensity is far greater than any other haunted house nearby, the danger it poses is a large deterrent to any even slightly hesitant people. Injuries are likely to occur, with a waiver all patrons must sign preventing The 17th Door operators from getting into legal trouble. 
Needless to say, this attraction is only for the most extreme of adrenaline-junkies, ready to put their safety completely in the hands of strangers and commit to an experience unlike any other.
Pirate's Cave Haunt can be found in the City of Orange, operating on the front yard of a neighborhood resident, Dave Larson. Since 1999, Larson and his son Jacob would spend each Halloween season transforming their house into a spooky haunted attraction, with production value increasing with each consecutive year. Last year brought about the largest expansions yet, fit with brand new realistic make-up design and state-of-the-art lighting.
Pirate's Cave is an impressive haunted house, given the limited space and relatively low-cost budget. The attraction being run by a father and son gives it a stronger character than the more expensive and less personal haunted houses in the area. This greater sense of heart, however, does not detract from the value of the attraction. The haunted house feels professionally made, with every well-crafted prop and set piece serving to amplify the thrilling atmosphere of the attraction and elevate the experience of the visitors. Though slightly far away, this haunted house is still worth the visit.
Throughout the month of October, the amusement park Universal Studios hosts the seasonal event Halloween Horror Nights. Being in Los Angeles, the farthest away of all the places on this list, Horror Nights promises a terrifying and exhilarating experience fit with multiple complex mazes and interactive environments. Because of the massive, movie-level budget of the park, it is difficult to describe the top notch quality of Halloween Horror Nights; it really must be experienced firsthand.
However, that budget results in a hefty entry fee. The average price of a Universal Studios ticket is around $85, an incredibly steep increase in price compared to the cost of other haunted houses. This, coupled with the far travel distance and long wait times, makes it a tough decision for many to choose whether or not to go. The polished and corporate nature of Halloween Horror Nights prevents it from having the heartfelt charm of the more local haunted attractions, causing mistakes to seem unprofessional rather than endearing. However, the attraction's dense and carefully-crafted scares keep it interesting. As a result, it is second on this list.
The problem with the majority of the haunted houses in this region is the fact that none of them are very near to Aliso. This is a problem that the Wraith House does not have. Located in Laguna Niguel and run by a local family, the haunted house offers a very fun experience to any who enter. True to its name, Wraith House takes place inside of a suburban house, and much like the Pirate's Cave Haunt, it maintains a sense of quaint character and legitimate effort. But that isn't to say that the haunted house is mundane. With each year, Wraith House gains more and more production value, and new effects such as a simulated shrinking wall dubbed the "claustrophobia tunnel" offer a captivating experience that demonstrates just how thrilling a traditional haunted house can be. 
Payton Murphey (12), a resident of the Wraith House and an Aliso student, says, "We partner with the Aliso Niguel Theater Company in exchange for a small donation of our profits." The theater actors increase the authenticity of the house, giving it a more vivid atmosphere that other haunted attractions lack. That, coupled with the very close proximity and cheap admission fee, puts it above even Universal Studios' Halloween Horror Nights. Ultimately, Wraith House demonstrates a level of care and compassion that makes it the best haunted house to visit this Halloween season.
Leave a Comment
About the Contributor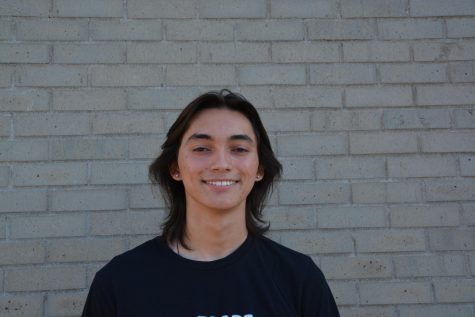 Everett Mattinson, Staff Writer
Everett is a Senior at Aliso Niguel who is starting his first year at the Growling Wolverine Newspaper. He enjoys writing and taking photos, and is looking...