Patagonia Owner Donates Company to Climate Change
On Sep. 14 the owner of Patagonia, Yvon Chouinard, donated his $3 billion company to climate change. 
Yvon Chouinard, his wife, and two kids have been devoted to helping climate change and protecting undeveloped land around the world for years. Chouinard holds a special, strong love for the environment, after being a rock climber for most of his life. Although he made it on the richest people in the world list, and fell under the billionaire category, Chouinard was not satisfied. According to an article by "The New York Times," Chouinard claims that "I was in Forbes Magazine listed as a billionaire, which really pissed me off." Chouinard has a different goal than most people in life, according to "The Guardian." All he wants is to keep the world a fair and better place. 
The Chouinard's placed two percent of the company's stock into a trust fund called Patagonia Purpose Trust. This trust will be intended to make sure the business is run responsibly, protecting the company's values and mission, and to give away its profits. It will be overlooked by family members. 
The rest of the 98% of Patagonia was donated to a nonprofit organization. The nonprofit organization is called Holdfast Collective. All of Patagonia's excess profits will go to it. Holdfast Collective will advocate for causes as well as make grants and investments to protect nature and biodiversity.
Camille Lorenz (12), a senior at Aliso Niguel, shares her thoughts on the event. She says that "It was a very generous decision. Although, I believe when it comes to big issues like this it will only play a small role in the long run."  
Cole Phister (12), a big fan of Patagonia clothing, explains that "Patagonia is one of my favorite brands because they make quality clothes and gear that can be used for a variety of activities whether I'm outdoors or not."He goes on to say "I think it's an amazing act of generosity to give away their fortune in an attempt to better our environment."
Paige Balducci (12), also a fan of Patagonia explains, "I really like to wear Patagonia hats. I think what they did was very impressive and I hope it has a big impact."
Many fans of Patagonia are interested and excited to see how the company's profits will impact climate change, and look more positively towards the future of climate change. 
Leave a Comment
About the Contributor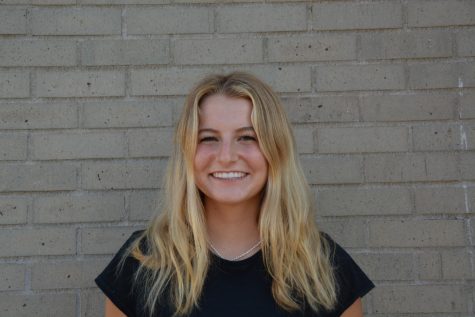 Grace Balducci, Staff Writer
Grace Balducci is a senior at Aliso Niguel. She enjoys reading, baking, and going to the beach with friends and family. She looks forward to getting to...