Breast Cancer Awareness Month at ANHS
As Aliso Niguel High School enters Breast Cancer Awareness Month, plans are made to support it. 
Every year, Breast Cancer Awareness Month takes place the whole month of October. It is a time to spread awareness about the cancer that has recently become more and more common in both men and women. Charities and research centers host fundraisers and collaborate with communities to help fund research for the complex cancer. 
One thing Aliso Niguel does is ASB hosts a pink out football game. All students come to one of the home football games dressed in pink. This year, the pink out game will take place on Friday, Oct. 14. Haley Schmul (12) explains, "The pink out game is one of my favorite football games of the year. I love getting to match with my friends and knowing that everyone together is supporting breast cancer awareness."
Other sports teams at Aliso Niguel also support Breast Cancer Awareness at their games. Girls volleyball not only has pink shirts to help support breast cancer awareness, but they also host a very popular "Dig Pink" game. Students attend the game decked out in pink, and in years past the team has held a fundraiser to raise money for breast cancer awareness. In 2016, they raised over $1,000 for the cause. Nicole Feliciano (12), a four-year member of varsity explains that "We have baskets where you can purchase raffle tickets and the money goes to raising money for breast cancer awareness. We wear pink at the game as well."
Not only do sports and ASB make ways to support Breast Cancer Awareness, but individual students make a difference as well. 
Lauren Sherlock (12), a senior at Aliso Niguel, explains that, "My mom works at the local company that makes all of Aliso Niguel's merch. They make all the pink out attire for sports teams and ASB. During the month of October they get really busy making all of it so sometimes I go into help them. I love knowing that it is for a good cause."
Overall, ANHS hopes to support breast cancer awareness month in more ways than one and look forward to wearing pink. 
Leave a Comment
About the Contributor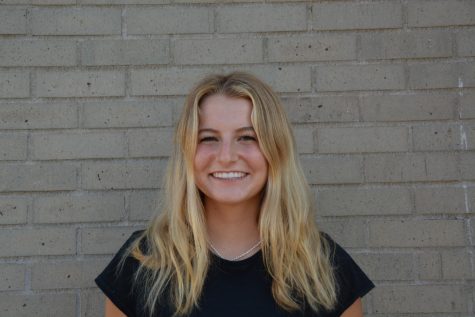 Grace Balducci, Staff Writer
Grace Balducci is a senior at Aliso Niguel. She enjoys reading, baking, and going to the beach with friends and family. She looks forward to getting to...