Wolverine of the Year Finalists
  The Annual Wolverine of the Year Award holds great prestige as it is granted to an outstanding senior at the end of every academic year. The Award is usually given to a student who has prospered academically through rigorous coursework throughout their four years, excelled in athletics at Aliso, and made an impact in our community outside of school.
As we close in on and near graduation, Aliso Niguel High School has announced their 2022 Wolverine of the Year Finalists. The finalists are Ashley Chan, Kurt Chesney, Kelley Graham, Michael Laderer, and Danyelle Silberman. All students have shown academic excellence while also making an impact on and off campus throughout their four year tenure at Aliso Niguel High School.
  Kelley Graham (12) said that she "felt so honored to be chosen as a Wolverine of the Year Finalist. I am so grateful to everyone who made my experience in high school enjoyable, and I want to congratulate all of the other Finalists!"
  Kurt Chesney (12) wants togive credit to his "teachers, coaches, and those who have supported me throughout high school. I couldn't have asked for better people to be surrounded by and I really appreciate my friends and family."
  Danyelle Silberman (12) is "beyond honored to qualify as a Wolverine of the Year finalist for the class of 2022. The motivation and work ethic of my peers inspired me throughout the past four years and continue to do so. I am so appreciative of my teachers, who have not only shaped me into a scholar, but have taught me how to be a leader inside and outside of the classroom."
  The students are now tasked to write essays, which will be a part of the selection process as to who will end up winning the award.
The winner of the Wolverine of the Year will be announced at the Senior Awards, which will take place on May 24. They will be given the opportunity to be recognized for their hard work and commitment throughout high school.
  Also at the Annual Senior Awards Program, several other seniors will be honored for their accomplishments as Aliso will recognize their students for achieving the status of Academic Distinction, Valedictorian, AP and National Merit Scholar. Students will also be recognized for community and school-based academics and athletic scholarships and awards at the program.
If seniors would like to have their scholarships included in the program, they can email Mrs. Janis Lynch by May 2 to be included in it. The students' 12-week grades, whose period ends on April 15, will be used to determine the status for certain awards that will be earned at the program.
On behalf of the Growling Wolverine, we are very proud of all Wolverine of the Year Finalists and all of those who are recognized at the Annual Senior awards Program.
Leave a Comment
About the Contributor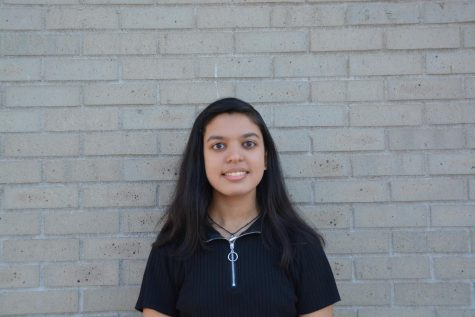 Akshata Tiwari, Senior Editor
Akshata is a senior who loves to be creative and put her mind to things. She has been in the newspaper for three years, and is excited to finish her final...