How School is without Masks
March 11, 2022 was the last day that masks were required in Aliso Niguel High School. Many students were quick to rip off their masks since we have been required to wear them since COVID truly began in 2020. However, other students were hesitant—and still are—to take off their masks. Some teachers have continued to wear masks, and others have chosen not to wear them any longer. 
When school had announced that masks would be optional the following week of school, I was uncertain whether or not it was safe, and if I should keep wearing it. However, on a social level, not wearing the mask was also stressful. The mask became a sort of security blanket, and suddenly not having that security was peculiar. Many people made "face reveal" jokes throughout the day. 
To be honest, not wearing the mask and actually seeing people's faces and their expressions was weird at first. Lots of people explained and expressed to each other that they did not expect each other to look the way they do. However, now I feel as if students have adapted to seeing each other. There is a newfound connection amongst the students since they can actually see and hear each other. 
Many of my teachers made the joke, "I don't even recognize anyone!" Yet teachers and students also have a new connection. Whether or not students like the teacher, or even if the teacher likes the students, the ability to actually see each other had created an attachment. I have observed that teachers are more open to communicating with their students, inside and outside the classroom. 
I have seen students and teachers conversing in the hallway, which I had not seen much of when we were required to wear a mask. Even my teachers have conversed with me outside the classroom like when I see them in the hallways. Surprisingly, even teachers that I do not have, or have never spoken to, have chatted with me. 
I feel as if the masks had provided us a reason to not be so social or even cordial. Granted, masks did have their plus sides—besides the protection against germs. As previously stated, masks were a security blanket for so many people—including myself. Since faces are now exposed, many people have had to retrain themselves to not make funny faces or pull weird expressions in reaction to other people. 
  All of this being said, it is not necessary to ditch the mask. I wore my mask for the first few days after the mandate had been lifted because I was not yet comfortable to abandon it. The safety and comfort of people is the most important thing. 
Leave a Comment
About the Contributor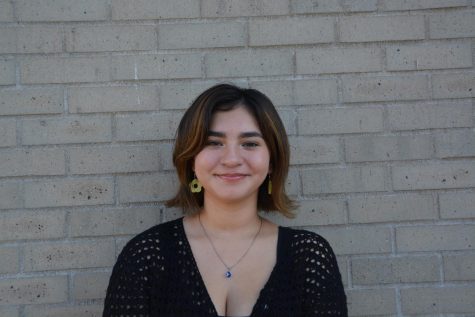 Mia Roman, Social Media Coordinator
Mia Roman is a senior at Aliso Niguel High School. This is Mia's third year on the Newspaper Staff. In her spare time, Mia enjoys listening to music and...