ANTC Presents Something Rotten
The Aliso Niguel Theatre Company's spring musical is "Something Rotten." Tickets are currently on sale on their website (www.alisonigueltheatre.com). General admission tickets are $17 and student admission tickets are $15. Their first week of shows is April 21-23 at 7 p.m. Their second week of shows is April 28-30 at 7 p.m. 
According to the ANTC website, "Something Rotten" is about brothers Nick and Nigel Bottom who are desperate to write a hit play but are stuck in the shadow of that Renaissance rockstar known as "The Bard." When a local soothsayer foretells that the future of theater involves singing, dancing, and acting at the same time, Nick and Nigel set out to write the world's very first musical. But amidst the scandalous excitement of the opening night, the Bottom Brothers realize that reaching the top means being true to thine own self…and all that jazz.
The production is directed by Mr. Golden. Makena Mosher (11) and Emily Menzies (10) are assistant directors. Elio Sherril (12) is the stage manager. Isabel Cravens (11) and Gia Tunnell (11) are assistant stage managers.
"I'm most excited for our first show that is completely back to normal. We are able to have a full audience as well as have our performers unmasked. We've worked really hard over the past two years to keep our company functioning, and it is very rewarding to see that work coming to life," stated Natalie Hidalgo (11), the production manager. 
The cast and crew have been working on this show since December, having rehearsals from three to four days a week. During dress rehearsals, they rehearse five days a week.
"Something Rotten" also features a live band. Selma Elbalalesy (11) is the assistant music director, who was in charge of gathering musicians for the musical. She also plays Nostradamus, the soothsayer. 
"The experience was a blast. Because we depend on student musicians from band and orchestra to put on a musical, we create a larger community among multiple Visual Performing Arts." (Elbalalesy)
"Something Rotten" also features a painted backdrop and sets built by the ANTC stagecraft. Most notably, the Elizabethan-era inspired houses on stage that reflect the time period of the musical. 
"I am most excited about all the really fun songs, they are all super exciting and big, so it's very fun. My favorite number is 'Make an Omelette' because it has a bunch of musical theatre references and then the song explains literally how to make an omelette," said Riley Kluczynski, playing Portia (11). She hopes everyone has a lot of fun and enjoys the show. 
Leave a Comment
About the Contributor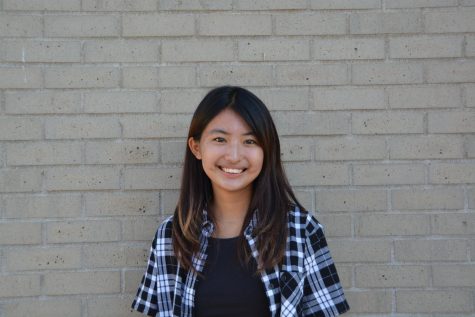 Kiara Azuma, Senior Editor
Kiara is a senior at Aliso Niguel High School and this is her third year writing for the Growling Wolverine. She is excited to be part of the school newspaper...