Haitian Protestors Burn US Plane
On March 29, Haitian demonstrators burned a US plane belonging to a missionary group when protesting against crime in Les Cayes, Haiti's leading southern port. Police fired tear gas, gas that causes a burning sensation, but the group still went into the airport. 
A video was filmed, showing a mob pushing the plane on the runway and later setting it on fire somewhere near the airport. At least one person died and five others were injured, including police officers. 
The movement was protesting against kidnapping by gangs, and Prime Minister Ariel Henry's lack of action against gangs and rising insecurity throughout the country. There isn't a definite reason why that specific missionary plane was attacked, but people say that the protestors thought it was a politician's plane.
The plane belonged to Agape Flights, and they were transporting supplies to various missionaries around Haiti. A spokeswoman said that everyone in the team is safe, but devastated because they have been flying cargo and aid to families in Haiti for more than four decades. The missionary group explained, "People are mad that the roads are blocked by gangs, and the only way to travel to the Southern part of the country is via air. They assume the airlines control the gangs and are profiting off of the insecurities. Agape's plane happened to be in the wrong place at the wrong time."
Airline operators have temporarily stopped local flight service after the incident. Agape's plane had supplies that were intended to help Haiti's recovery from last year's 7.2 earthquake that caused the deaths of around 2,000 people. 
A second plane was also burned at Jacmel, but it isn't clear if it was from the same protestors. It had been non-operational and stationary for a long time.
Even those who peacefully protest are unhappy with the Prime Minister's leadership. They claim that he does nothing except make empty promises. According to the U.N. Security Council, in mid-February, kidnappings in Haiti increased 180% in 2021. However, the number is probably a lot higher due to the many unreported kidnappings. 
Thankfully, the plane incident wasn't a direct attack to the U.S. Hopefully Haiti can solve their insecurity soon and be at peace again.
Leave a Comment
About the Contributor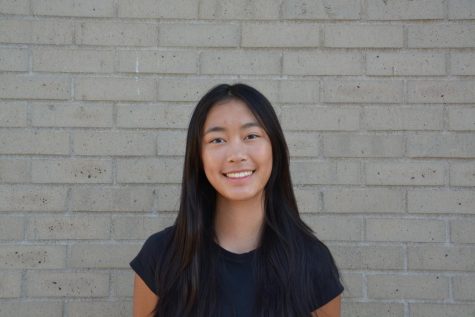 Eunnie Wu, Copy Editor
Eunnie is a junior at Aliso Niguel high school and is starting her second year in the Growling Wolverine. She is involved in Link Crew and swim, and in...