Orchestra and Band Enters Festival Season
Aliso Niguel's String Orchestra and Band are some of the most illustrious programs at the school. As the groups enter March and April, they also enter festival season. With this time being the busiest of the entire year for all members of the group, they are locked in and ready to finish out the year strong.
  The past years have been quite difficult for both groups considering the fact that COVID-19 has significantly hindered the ability for the school's talented musicians to play. However, the students and teachers have been able to power through this and the orchestra and band have been successful in conducting numerous concerts and festivals.
  Orchestra kicked off the month with their Spring Concert on March 8 in the Aliso Niguel Gym, which featured all levels of the orchestra. The string orchestra, advanced orchestra, and chamber orchestra all played separate pieces, but the conclusion of the concert culminated with all orchestras coming together to play. Conducted by both Mr. Jeung and Mr. P, the concert was a success and a great way to kick off the concert and festival season.
  Next, there was a Band Concert on March 15 that featured the Concert Band, Symphonic Band, and Jazz Band. These bands were conducted by Mr. P and Mrs. Rodriguez. There were a total of 12 songs played by all of the groups that featured all instruments from percussion to guitar to saxophones. The variety of instruments and quality of music was a true testament to the talent of the band.
  Also, both the band and orchestra travelled to San Juan Hills High School to participate in their annual festival where they were able to play, be critiqued, and watch other groups play. This process is essential to the development of skill for both groups as watching others perform could enhance individual performance. Also, having a different conductor during the critique period is very beneficial to the way the students play.
  As the year wraps up soon, seniors that are part of both programs are reflecting on their time over the past four years.
  Daniel Cheng (12), a four year orchestra member and three year chamber orchestra member said "These four years in orchestra have been very enriching for me personally because of how I've made so many new friendships and connections with my peers. Music has been a very connective factor because it allows us to reflect on our lives."
  Cheng added that "In addition to that, collaboration is a huge part of what orchestra is all about because it involves multiple people coming together to create something special. I do not regret choosing orchestra as something that I have taken all four years of high school because of these important lessons that I've learned."
  Overall, Orchestra and Band has done a great job in kicking their festival season off and Aliso Niguel looks forward to watching the groups grow and develop their skills and talent.
Leave a Comment
About the Photographer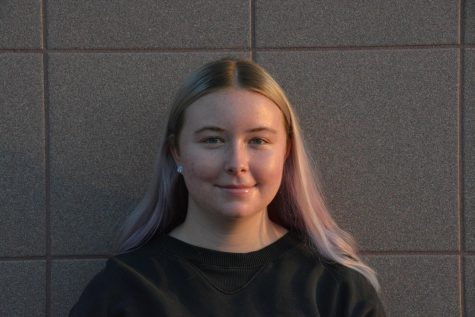 Jessie Blattner, Layout Editor
Jessie is a senior at Aliso Niguel who is looking forward to her last year writing for the Growling Wolverine. She loves playing with her dog and making...