No Place For Hate
No Place For Hate is a program that is meant to enforce anti-bullying measures, in a four step integration process. According to the official website, it aims to do this through forming a committee, signing a pledge, assessing the school climate, and implementing activities. 
  The Orange County area, especially Aliso Viejo, is primarily made up of a white population, with POCs especially being a minority. With the events of the past few years, with the Black Lives Matter movement and multiple accounts of racism, such as the football game in 2018 at Aliso Niguel High School (ANHS) where students chanted USA against a primarily Hispanic school team, this county has experienced a multitude of race-based isolation.
  No Place For Hate is meant to reduce these feelings of isolation and division among the youth, especially where conflict rapidly arises among hormone-addled teens. In ANHS, this program was initially implemented by the district, Capistrano Unified School District, with a stated mission from the official website to "ensure an inclusive environment where students, staff, and the community value diversity." 
  This program is meant to help reduce the effects of race division, but given the events of the 2021-2022 school year, has not seemed to change much. There has been no mandatory training for students in ANHS in any level other than an introductory video shown in the beginning of the school year.
  While the No Place For Hate program is dedicated to serving students and ensuring a safe space for many to learn, it has not prevented racism or division, or even trained students on handling potential situations that involve bullying or hate crimes.
  Additionally, the Diversity Team made by Aliso Niguel has remained impartial to many of the events on campus, and the average student does not even know of their existence.
Leave a Comment
About the Writer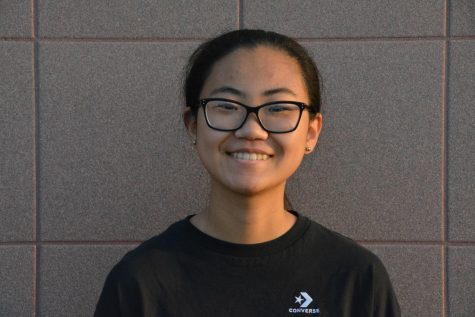 Natalie Shin, Staff Writer
Natalie is a senior at Aliso Niguel HS, and has been a part of the staff for three years. She was a copy editor for one year and is now enjoying the school...