District Mask Mandate Lifted
  On Feb. 7, 2022, California announced that the universal mask mandate will be lifted for indoor public places. This announcement comes as California finally reaches the other side of the January surge since cases and hospitalizations are down. 
  This order, put into place on Feb. 15, only lifted the mask requirement for the vaccinated, although that is hard to enforce unless a business commits to checking for vaccination status. 
  Dr. Tomás J. Aragón, the California director of public health said about the decision, "Omicron has loosened its hold on California, vaccines for children under 5 are around the corner and access to COVID-19 treatments is improving."
  Even as things began to open up again, many concerned parents were upset about the lack of updated guidance on masks in schools. They were hoping this announcement would quickly lead to the mask mandates in schools being lifted. However, the California Department of Public Health (CDPH) stated that they would review the guidelines for masks in schools on Feb. 28.
  After their Feb. 28 meeting, the CDPH stated that, "based on a review of epidemiological indicators and modeling projections, the universal indoor mask mandate in K-12 settings will remain in effect through end-of-day March 11, 2022 and transition to a strong recommendation thereafter." In their statement, they emphasized that masks are still one of the most effective ways to stop the spread of COVID-19, but because of the current risk levels, it is not necessary to require them in schools at the current time.
  Their goal with this decision was to, "focus on long-term prevention and our collective responsibility to preserve safe in-person schooling," as they recognize that "in-person schooling is critical to the mental and physical health and development of our students." Once this decision was made, the choice went to the individual districts on whether or not they would continue to enforce a mask mandate in schools.
  On Feb. 28, Capistrano Unified School District (CUSD) announced through CUSD Insider that, "with changes in the requirement for masks in K-12 schools, as of March 12, the use of masks will be recommended, but not required for CUSD students." They also said that there will be no difference between vaccinated and unvaccinated students when it comes to mask requirements. 
  In their statement, they emphasized, "We want every student and employee to feel fully supported in their mask choice – whether they choose to follow the recommendation or not,"
  Both the CDPH and CUSD have declared that they will continue to monitor the COVID-19 data and will revisit the decision if required to in order to protect the students and staff. 
Leave a Comment
About the Contributor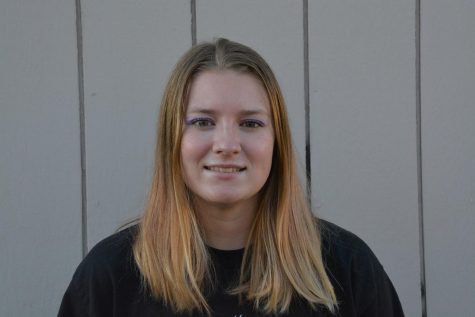 Allison McCutchen, Staff Writer
Allison is a senior at Aliso Niguel High School and this is her second year in the newspaper. She enjoys playing softball with her team, and loves to read...