Fire Lights Up The Boy's Bathroom
On Wednesday Feb. 2, 2022, a fire was found in the boys bathroom just outside of the 500 hallway, causing chaos to arise among students.
           Brendan Lee (11) who found the fire, explains "I went to use the bathroom during fifth period and when I walked in I could hear something burning and smelt smoke. I approached the trash can and looked in it to see the burning paper towels."
Lee, says that he immediately reported back to the classroom to tell his teacher,  Mr. Colwell, who took care of it. 
The fire was quickly taken care of as soon as Lee had reported it. The causes are still unknown, however, it is speculated that someone had lit the paper towels in the trash can on fire.
Another student, Zack Li (11), was also present during the fire. 
Li said, "I smelled something burning and saw smoke and ashes flying around and I also saw a bunch of people surrounding a trash can on fire."
Although the fire did not spread, there were still recordings from students on social media documenting the fire as well as rumors that were spread out of excitement. 
Melody Le (10) said, "I saw the fire and I saw the trash can getting dragged by a teacher to the back of the school. A lot of people were surrounding it and recording. I have heard a lot of rumors about what happened but I was actually there and saw that not much happened."
The fire had added excitement to the usual campus life, giving a small peak of entertainment for the students. 
Leave a Comment
About the Writer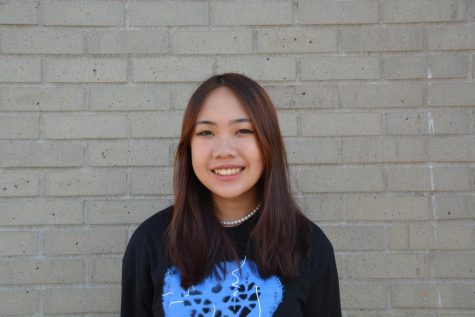 Keilani Abad, Photographer
Keilani is a senior at Aliso Niguel, and this is her second year of being part of the newspaper. She enjoys listening to music and playing video games....