Winter Pep Rally
On Jan. 28, 2022, Aliso Niguel held its Winter pep rally. It was held about two weeks prior to the school's Winter Formal, and introduced a variety of Winter sports and activities. 
This semester, the pep rally was held in two batches, group A and group B, during a modified school day. Third period was made extra long by taking 5 minutes off from each class. Students were supposed to attend the pep rally during their third period, with the timings depending upon location of their classroom. The distributed seating seemed to be a preferable alternative amongst many students. Yarwin Liu (12) mentions that she "thought it was more comfortable, and much less crowded than last time." 
The pep rally started off with introducing each class host, and then revealing the dress up days for the week before Winter Formal, Feb. 7 to 11. Monday was "mismatched shoes" Monday, Tuesday was "twin day," Wednesday students would wear their pajamas, Thursday was "Shrek Day," and on Friday students could dress up as their favorite Disney characters. 
After the announcements related to winter formal, all the Winter sports captains were announced. These are the captains for the 2022 Winter Sports season:
Girls' Water Polo: Amanda McFadden (12) and Emily Lipscomb (12)
Girls' Basketball: Shanna Brown (11), Hannah Carbajal (11), Aryanna Hudson (10)
Boys' Wrestling: Egan Anselmo (12) and Brandon Lensky (12)
Girls' Wrestling: Chloe Kitagawa (12) and Roslyn Martinez (11)
Girls' Soccer: Olivia Rangel (12), Emma James (11), Taylor Anderson (12), and Peyton Hill (12)
Boys' Soccer: Sawyer Sachen (12), Steele Arlasky (12), Josh Fisher (12)
Boys' Basketball: Tyler Weaver (12) and Brandon Novida (12)
Dance Appreciation: Jessica Chao (12) and Diane Orate (12)
The pep rally also featured a host of performances. From a dance from some ANHS staff members to the Song and the Dance team, the crowd was always engaged. 
Following the performances was a new addition to the pep rally, featuring a game of musical chairs. 2 students from each class were selected previously to participate and represent their class in the game. Representing the senior class was Armaan Zia and Megan Houcin. The junior representatives were Keilani Abad and Milo Arndt. Sophomores had Josh Martinez and Ana Campos. Finally, the freshman representatives for the game were Irfan Navsariwala and Roxana Barganzi. After a tense game, the junior class won, earning 50 clash of classes points. 
Finally, the ASB Special Events commissioners announced the 2022 winter formal court. The freshman prince and princess were Devon McPhillips and Ava Stagner. The sophomore court consisted of Carter Winston and Gillian Guerrero. The junior prince and princess were Arshia Hamidi and Lodgy Shehata. Finally, the top court for seniors were Dylan Jund, Carter Futami, Ayden Silva, Kenton Bui, Jake Porter, Libby Honda, Mario Mojica, Brooke Diab, and Dylan Cummings.
After voting for over a month, the Winter Formal King and Queen were announced to be Brooke Diab and Kenton Bui.
The pep rally finished up with a show-stopping performance from Dance Appreciation.  It's no surprise that this performance is something that Aliso students look forward to. When asked about what she thought of the pep rally, Alyssa Barrera (12) says "I thought the pep rally was really well done. My favorite part was seeing the DA perform." 
The Winter pep rally at Aliso Niguel successfully kicked off the new semester and got students ready for Winter Formal. 
Leave a Comment
About the Contributors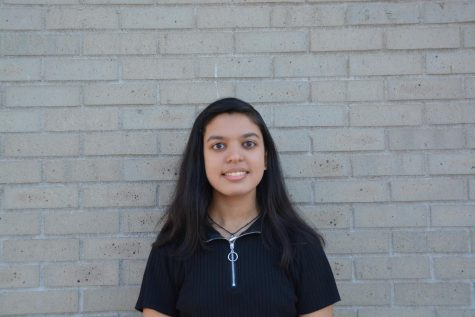 Akshata Tiwari, Senior Editor
Akshata is a senior who loves to be creative and put her mind to things. She has been in the newspaper for three years, and is excited to finish her final...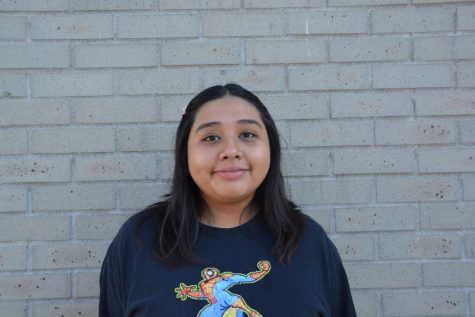 Jaylenne Pliego, Photographer
Jaylenne is a senior in high school, and likes listening to music and editing. She also enjoys writing articles.