Covid Rapid Tests Available
Since the announcement of the new omicron variant and heightened anxiety surrounding COVID-19, many people are looking for ways to do COVID testing at home. Apart from buying tests at people's local Walgreens and CVS, people can now get four free types of COVID-19 tests. As of Jan. 19, people can now go on the government website COVIDTests.gov to order 4 tests per home. 
According to the Wall Street Journal, "People who try to order more than one set of four tests to the same address on the website [will get] an error message…" This message simply means that according to the records held by those tasked by the administration to handle test distribution believe the limit for your household has been reached. 
In addition the president has also made a pledge to make an additional 375 million-at-home rapid tests available to citizens to combat the increase in demand. For people wondering how long until they receive their free tests they should expect to wait 7 to 12 days. On top of that the Postal Service is also expected to shorten the wait time for recipients due to their increase in staff. 
For those who have trouble accessing the site or if the site does crash the article, How to order the Four Free Rapid Covid-19 Tests Announced by the White House, reports "The White House said it will launch a free call line so that Americans who… need additional support can phone-in orders for their tests." 
To further help people have easy access to at-home tests, according to cnet wellness, "[O]n Jan. 15, health insurance providers became responsible for covering eight-at-home COVID tests per month per individual." This reimbursement means that customers can receive up to $12 per test, or free ones at the local CVS or Walgreens. 
For people currently on Medicare or Medicaid both cover the at-home test kits. According to cnet wellness, "People with Medicare- a free federal program for all Americans 65 or older- who also have private health insurance can receive reimbursement from their insurer." This statement means that for people who are above retirement age, they can receive help paying for the at-home-covid tests. 
Meanwhile for people on Medicaid and Children's Health Insurance Program, as stated by cnet wellness, "[P]rograms are currently required to cover FDA-authorized-at-home COVID-19 tests without cost-sharing." This means that unlike with coverage on Medicare, those who receive Medicaid or adjacent insurance will automatically have tests covered in their state. 
One recommendation to help save test kits for when people need them is not to not test unless necessary. According to the Los Angeles Times article, 5 things you should know about ordering free COVID tests, "The Centers for Disease Control recommends using an at-home test if you have a fever, sore throat, runny nose, or loss of taste or smell." This means that although people may want to be as safe as possible in the upcoming months, the CDC recommends people do so by only testing when common signs of COVID-19 arise. 
Although at-home testing has become more a mainstream way to battle COVID-19, public health experts still encourage people to wear masks when going out. Additionally healthcare workers are also warning about the ineffectiveness of cloth masks for the omicron variant. According to the Los Angeles Times, "Public health experts have repeatedly warned that cloth masks do not provide enough protection against the more contagious Omicron Variant." Instead it recommends that people use N95 or KN95 masks for more adequate protection. 
While people wait to receive their rapid tests it is important to remember that although they are less effective against the omicron variant they still are vital for combatting the new strain. As stated by the VoX article, Rapid test, omicron and you, "Most at-home rapid test kits are designed to be conducted over the course of two days, which is why kits include two tests." So although they are less effective, doing tests more often will become what most people turn to in order to combat omicron's lower detectability.
Leave a Comment
About the Contributor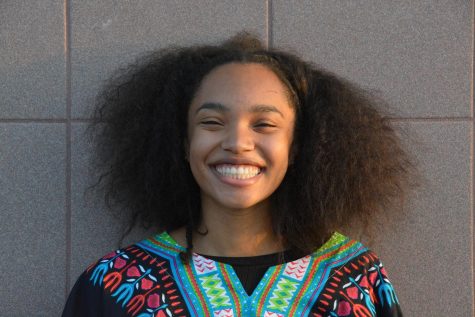 Ella Hamberry, Staff Writer
Ella is looking forward to her first year at the Growling Wolverine. She loves to read, write and have fun with her friends. This year she is looking forward...