French Teachers go on Strike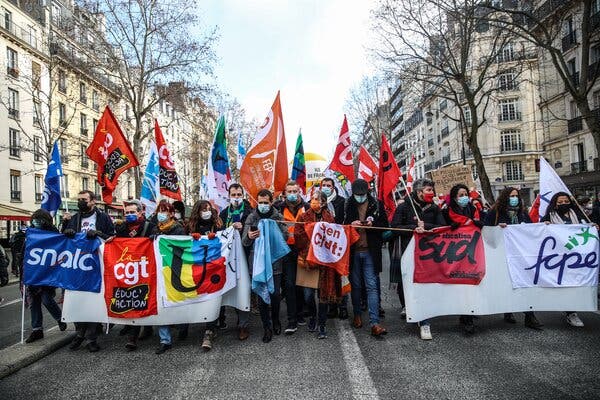 Teachers in France are going on strike in the wake of new COVID-19 guidelines. According to the CNN article, French teachers strike in protest at Covid-19 school protocols, "In Paris, 58% of teachers were on strike, and nearly 200 schools were closed Thursday, according to the Mayor's office." This data suggests that for a large number of parisian students, their school atmosphere was heavily disrupted by the strike or were forced to do independent learning. 
According to a spokesperson for the union, teachers are not striking against Covid-19 regulations, but they are striking against the lack of notification surrounding new guidelines. According to the CNN article, "Laurent Berger, head of the French Democratic Confederation of Labor… said the schools learned of the new protocol only one day before the new school year started…" This late notification supporters of the strike argue does not adequately show a  handling of the Covid-19 pandemic in schools that would benefit teachers and students. 
These new protocols include parents of close contact students can pick up their child at the end of the day rather than immediately and if a positive covid-19 case is detected in class all students would have to test negative 3 times in four days to remain in school. These guidelines according to the article are, "'causing constant chaos in schools" and have caused teachers to be upset with the constant changes. 
In addition French teachers take issues with how the government looks to hire substitute teachers. According to the article by france24, "In response the government promised to provide five million high-grade FFP2 face masks for school staff and to hire over 3,000 substitute teachers to replace those forced to isolate…" Yet, teachers say that this is not enough and are demanding that the government look to hire enough substitute teachers for every teacher out for COVID-19. 
Other things French teachers hope to get out of the strike include: more masks and other protection gear, more investment in their education system and more pay to meet the other European Nations. There are also talks of another strike expected to take place on Thursday, Jan. 27. 
As stated in the article, Covid: Schools in France close as unions say 75% of teachers strike,"[Almost] 40% of primary teachers and 24% of secondary teachers walked out on Thursday." However this large number was well below what the 11 unions that organized the event expected. The government, though to meet the large demand has lightened up on Covid-19 restrictions for students in France including allowing students to do self-testing instead of a PCR test. 
Some other teachers are asking for a 'covid reset' when it comes to their students in class participation. According to the Slate article, Why French Parents Supported a Teachers Strike This Week, "[A teacher] wanted a short pause in in-person school to reset the COVID exposure clock and get all her kids back into class at the same time." Other teachers seemed to agree with the idea in the march for students to have a 10 day reset period before all being able to return to the classroom. That way the major gaps in student attendance and learning will have enough time to become corrected. 
This walkout among teachers in France isn't the only protesting of COVID-19 restrictions on students in recent months. In California parents across Southern California pulled their children out of class on Oct. 19 in protest of the vaccine mandate. On the report of the abc7 article, Parents, Teachers protest against student vaccine mandate across southern California, "Outside the Bonita Unified School district building in San Dimas, protestors marched… carrying signs that read 'My Body, My Choice,' and 'I call the shot, not you!'" These signs symbolize their main argument that vaccines across the state should be a personal choice. 
Although the teachers marching in France and the actions of parents in California may seem completely different, they both stem from a feeling of anger pointed at their local government or administration. Both actions were a direct result of either party feeling that their voices were being heard and that they had to act in the best interest of the kids themselves. 
Leave a Comment
About the Contributor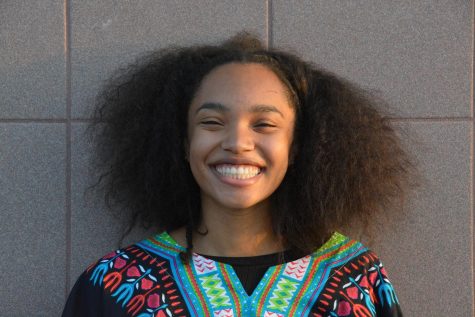 Ella Hamberry, Staff Writer
Ella is looking forward to her first year at the Growling Wolverine. She loves to read, write and have fun with her friends. This year she is looking forward...