New Laws for 2022
Plenty of new laws took effect on Jan.1, 2022 in the United States, especially California. Some of the notable laws that will take effect are: 
  Minimum wage increases – California is the first state to set a $15 minimum wage if a business has more than 25 employees. If a business has 25 employees or less, the minimum wage is $14. 
   California requires mail ballots – This also applies in local elections. Voters should receive a ballot in the mail before all elections. 
   California Housing Opportunity and More Efficiency Act- Allows homeowners to create additional housing units on their property if approved. This is to help the severe housing crisis in California.
   The Menstrual Equity for All Act of 2021 – Schools are required to stock 50 percent of their restrooms with an "adequate" amount of free menstrual products. This must take effect by the 2022-2023 school year. 
   California requires organic material to be thrown into composting bins – Food waste, lawn clippings, compostable items are required to be thrown out in a separate bin. This law is meant to offset climate change. There will be fines implemented for those who disobey the law by 2024. 
   No Surprises Act – The federal law bans unexpected medical charges and protects patients who receive emergency treatment from hospitals they did not choose, and it is not covered by their insurance. 
Schools in California start later – High schools are not allowed to begin before 8:30 a.m. Middle schools are not allowed to start before 8:00 a.m. These changes must be implemented before July 1, 2022. However, this law does not affect rural school districts. 
   Speed limits can be lowered – California cities are able to have more control over the speed limit than the past years. They have the ability to lower speed limits starting 2022 instead of letting the speed limit go up every few years.
  Protection of Animals – California will have the most strict standards set for breeding pigs and their living conditions. Maryland prohibits any selling of beauty products that have been tested on animals. Vermont will outlaw any trade of exotic animals. 
   Banning physical discrimination – The Jett Hawkins Law (Illinois) and the Crown Act (Oregon) ban any discrimination on physical appearance, such as hairstyles, associated with race.
Leave a Comment
About the Writer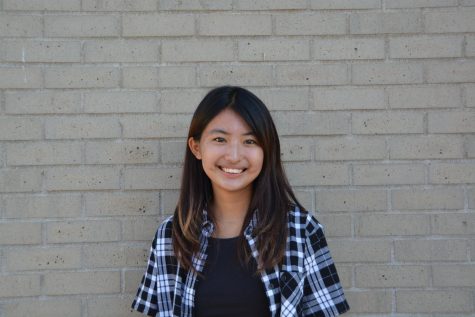 Kiara Azuma, Senior Editor
Kiara is a senior at Aliso Niguel High School and this is her third year writing for the Growling Wolverine. She is excited to be part of the school newspaper...