Jeff Bezos's Space Business Plan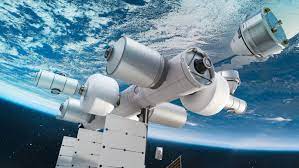 Blue Origin, the space tourism company owned by Jeff Bezos, will launch a commercial space station called "Orbital Reef." They claim that it will be a "mixed use" business park, working with large companies Sierra Space and Boeing. This space will be used for film-making in microgravity and for conducting cutting-edge research.
        This business park emerges in response to NASA's proposals to change their International Space Station. It is in desperate need of repairs, and as a response NASA plans to award 400 million dollars to companies that help the agency. There is tough competition between several companies, and currently there is a partnership between Nanoracks, Voyager Space, and Lockheed Martin. These companies have planned to launch a spaceship Intro identity by the year 2027.
        Blue Origin recently entered the Space Race as well. This September it was beat out by SpaceX in a run for a space contract for 2.9 billion dollars from NASA. Former Amazon CEO Jeff Bezos stepped down from his role as CEO earlier to primarily focus on Blue Origin. The company aims to enter more lucrative contracts and focus on goals such as building more rockets and engines to launch people and payloads. 
        One of the company's most recent projects is underway. Blue origin seeks to reveal access and provide services to normalize space flight. It will provide space for up to 10 people. Red Wire Space will run the station's payload operations and build its structures. Genesis Engineering, another partner of Blue Origin, plans to contribute a single person spacecraft system, something described as an alternative to a spacesuit. Jeff Bezos's goal is to get to a point where "millions of people are living and working in space to benefit Earth." He hopes to do so by moving industries that stress Earth into space. 
       This initiative is expected to be completely implemented by 2030. With the competition in the space race considerably increasing, Blue Origin is confident that it will prevail and bring about something novel in the Space innovation challenge.
Leave a Comment
About the Contributor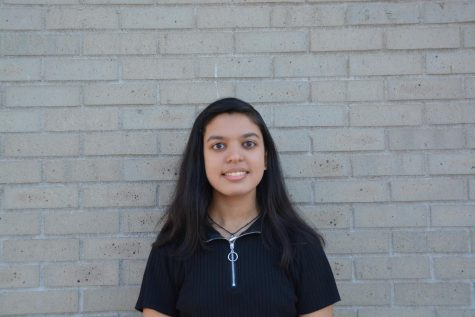 Akshata Tiwari, Senior Editor
Akshata is a senior who loves to be creative and put her mind to things. She has been in the newspaper for three years, and is excited to finish her final...