Earthquake Shakes Up Greece
On Oct. 12, 2021, an earthquake impacted the Greek island, Crete. With a magnitude of 6.3, according to the Geodynamic Institute in Athens, the undersea earthquake impacted the island's eastern coast. The earthquake occurred at 12:24 p.m. local time. It also shook islands such as Karpathos, Kasso, as well as the coast of Turkey and Cyprus. 
Aftershocks occurred moments later, with a magnitude of 4.1 and 4.6. Due to the aftershocks, local authorities warned of a tsunami, advising residents and tourists to stay away from the coast. 
The UK also intervened by issuing a travel warning. "The British Embassy is monitoring reports of an earthquake in eastern Crete, approximately 25 km southeast of the town of Sitia, that struck on Oct. 12," says the Foreign Office state. 
TUI, a multinational travel and tourism company, addressed this by stating: "We can confirm that our customers and destinations teams are all safe and well and that customers are continuing to enjoy their holidays as planned. The safety and wellbeing of our customers is always our highest priority and we are continuing to monitor the situation."
 Tourists were evacuated from resorts and residents from Heraklion, which is one of the largest cities of Greece, and went outdoors to prevent themselves from getting hurt. Heraklion was previously hit by another earthquake on Sept. 27, causing many homes to collapse leaving people homeless. Citizens, whose homes either collapsed or were slightly damaged by the previous earthquake, were sent to hotels or tents that were set up by the army. 
Although there have been no reports of serious damage, a small church in Sitia slightly collapsed. Other properties, like items on supermarkets' shelves, were knocked off from the earthquake. Police and firemen are currently checking for any damages in small villages that might have been affected by the earthquake. 
Crete's deputy regional governor brought some relief to the residents on Tuesday, "Fortunately, there does not appear to be any serious damage, despite the fact that it was a strong event and occurred at a shallow depth."
Leave a Comment
About the Contributor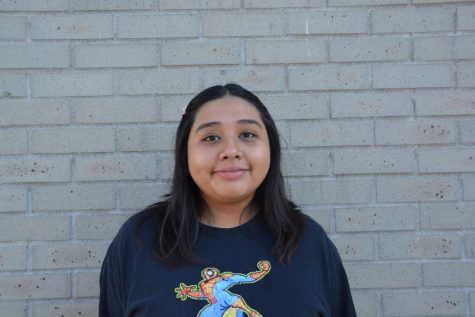 Jaylenne Pliego, Photographer
Jaylenne is a senior in high school, and likes listening to music and editing. She also enjoys writing articles.