Kyrie Irving Unable to Participate in NBA Season
  As another National Basketball Association (NBA) Season begins, fans look forward to watching their favorite players play the game they love, especially after almost two seasons of little to no fans in the stands. However, this season will be different as different cities and states have different mandates or regulations in terms of vaccination status for players.
  The most prominent case of players not being able to play because of vaccination status is with Kyrie Irving. Due to vaccination requirements in New York City, All Star Point Guard Kyrie Irving of the Brooklyn Nets is unable to play in home games.
  NBA Commissioner, Adam Silver said "This is between Irving and New York City right now." He continued with "This is not a league issue"(ESPN). 
  However, the Brooklyn Nets Head Coach Steve Nash and the Brooklyn Nets General Manager Sean Marks said that Kyrie Irving will not play until he can be a full participant for the team. This is most likely to allow players that are allowed to play to develop chemistry that will not be interrupted by part-time players.
 Despite this, on Oct. 12, Sean Marks said "Kyrie has made a personal choice, and we respect his individual right to choose."
  In terms of Irving's response, he has stayed private for a majority of the time as anything he says could possibly be used against him.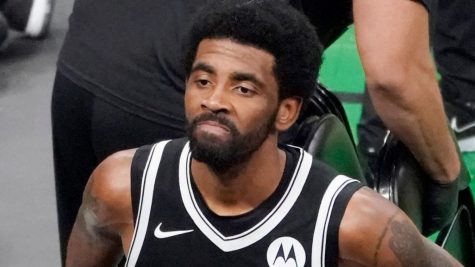 When asked about the vaccine, Irving responded with "I am doing what's best for me. I know the consequences here and if it means that I'm judged and demonised for that, that's just what it is."
  Now that Irving has expressed his opinion and stands firm by it, fans of him and the Brooklyn Nets have shown their support in different ways. Some have expressed their opinions on social media. Before the Brooklyn Nets home opener against the Charlotte Hornets, thousands of fans protested Irving's treatment outside of the Barclays Center where the Brooklyn Nets play.
  They chanted "Let Kyrie play!" 
  The protest drew comparisons to the January 6 Capital Insurrection, which demonstrates how strongly that some fans and people feel about the current situation in the NBA.
  To strengthen the severity of the issue, The Athletic's Shams Charania said that Kyrie Irving will not receive a contract extension from the Brooklyn Nets. This year, Kyrie Irving will lose at least $17 million from his contract as he is unable to play in at least half of the games. Along with Irving's losses from this year, he will also lose money in future years as he is not receiving a contract extension.
  In response to Kyrie Irving's situation, the commissioner of the NBA, Adam Silver said "I hope that Kyrie [Irving], despite how strongly he feels about the vaccination, ultimately decides to get vaccinated because I would love to see him play basketball this season. And I'd love to see the Brooklyn Nets have their full complement of players on the floor"(CNN Sports).
  The Brooklyn Nets have built one of the most exciting and flashy teams of all time. All fans would love to see Kyrie Irving back on the floor playing basketball again. As the issue deals with states rather than the actual NBA, The NBA does not have much power over the situation. As time progresses, all basketball fans hope to see this issue resolved. 
Leave a Comment
About the Contributor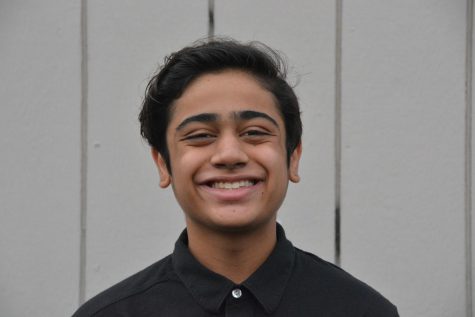 Anesh Solanki, Editor-In-Chief
Anesh is a senior at Aliso Niguel High School who is excited to continue his journey in the art of journalism as the Editor-in-Chief of the Growling Wolverine....