The World's First Climate Change Famine
  Madagascar is currently experiencing the world's first "climate change famine," according to the United Nations. 
  BBC news stated that this has been the worst drought in four decades since there has been no rain in Madagascar in four years. The drought has led to many families starving and eating insects. 
  Madagascar suffers through droughts very frequently. However, experts believe that it is climate change that has affected Madagascar recently. 
  Because the drought is affecting larger towns in southern Madagascar, many children are begging on the streets. The drought starved more than 30,000 people from the famine. This number could easily rise because it's going to be a "lean" season. This means that crops will be limited since harvest is about to start. Without water, however, agriculture in the most populated areas in Madagascar have lost up to 60 percent of its harvest. Prices of food increased as a result. Many people had to sell their land, while others were protecting their land from people who might take their crops due to starvation. 
  Experts say that the crisis in Madagascar should be a warning for the rest of the world, as weather becomes more severe and people uncertain on what it's going to be like. 
  "We think there's a lot that can be done in the short term. We can often forecast when there's going to be above normal rains and farmers can use that information to increase their crop production. We're not powerless in the face of climate change," said Chris Funk, the Director of Climate Change Hazards Center.
Leave a Comment
About the Contributor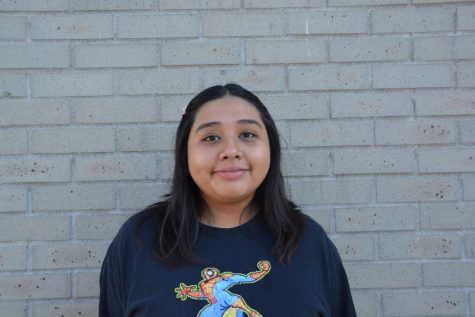 Jaylenne Pliego, Photographer
Jaylenne is a senior in high school, and likes listening to music and editing. She also enjoys writing articles.