Boys Water Polo Drives for the Goal
The water polo boys have been on a roll since their last report. Their record is currently 17 – 4. In the Sea View League they are in first place with a record of 4 – 0.
The team has played a multitude of games, and played in a tournament on the weekend on Sept. 10. They played Estancia and Millikan on Sept. 10 and won 13 – 3 and 14 – 8, respectively. On Sept. 11 the team faced off against Troy and won 13 – 3 and played Corona del Mar on the same day, but lost 13 – 5.
On Sept. 14 the boys played San Clemente and won 10 – 9. On the 16 of Sept. they lost to Los Osos 13 – 12. On the 21 of Sept. they played Capistrano Valley and won 13 – 6. The 23 of Sept. they lost 10 – 8 to San Juan Hills.
This all leads to the start of their season on the 28 of Sept. They played Mission Viejo and won with a score of 13 – 10. 
They then played in the Villa Park Tournament, taking 1st place. They won 9 – 7 against El Dorado and won against Alta Loma with a score of 9 – 8 on Sept. 30. That next day, Oct. 1, the Water Polo team played Ploy, San Juan Hills, and San Clemente. They won all three games, and were named champions.
After this tournament, the team went back to playing league games. They faced off against Trabuco Hills on Oct. 5 winning 16 – 9. On the 7th of Oct. they played Mission Viejo winning with a score of 14 – 9. They played on Oct. 12. against San Juan Hills and they won 10 – 4.
Their latest game played was on Oct. 14 against Dana Hill (score).
With this great winning streak, shows that there have been many improvements made within the team. Jake Porter (12) stated that, "Our defense has gotten a lot better and we have cleaned up on a lot of little things" when asked about improvements made since the start of the season.
"Since the start of the season we've become much better at working as a team and we've also become a much better team at conditioning, making us one of the fastest teams right now" stated Weston Lorenzo (12) when also asked about team improvements made since the start of the season.
With improvements, there certainly can be obstacles. Both Porter and Lorenzo bring up the fact that COVID – 19 has been a hurdle for the team. Some players have been too sick to play, causing some difficulties in the line up.
Both Porter and Lorenzo stated that their goals for the team have not changed, regardless of COVID-19. They aim to win the league and CIF. Lorenzo stated that, "One unexpected goal we achieved was winning a tournament, which our team hasn't done in 5 years and this was the second time ever." 
With a record like this, the boys have a good chance at completing their goals and making more unexpected goals and memories for the 2021 season.
Leave a Comment
About the Contributor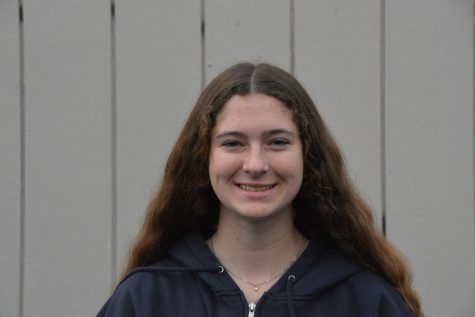 Madisen Rollins, Ads Manager
Madisen is a Senior at Aliso Niguel High School who is returning for her third year as a member of the Growling Wolverine. She loves to play lacrosse,...