The Gabby Petito Case
The case of Gabby Petito has recently gone from a simple missing person's case to a homicide. Gabby Petito was first reported missing on Sept. 11 after her family was unable to locate their daughter. According to an article, 'Gabby Petito disappearance: A timeline of her road trip with Brian Laundrie,' by New York Post: "Petito's family file[d] a missing person's report with Suffolk County, New York, authorities." 
This filing came after the family had not heard from Gabby since her last text message on Aug. 30. Mentioned in the same New York Post article, the last text Gabby sent to her mother stated "she didn't have service in Yosemite National Park in California." 
Ever since the filing, news outlets have been spreading the story about Gabby Petito's disappearance hoping someone would know something about their missing daughter. 
As stated by Deseret News, the family commented on how "'Brian is refusing to tell Gabby's family where he last saw her… Brian is also refusing to explain why he left Gabby all alone and drove her van to Florida."
This was in response to the Laundrie family who issued a statement on Sept. 14 saying they would be "'remaining in the background' of the investigation" (New York Post). 
Since then, a search hunt has been ongoing for Brian Laundrie.  "Laundrie's parents told police their son said he was going to the preserve on Sept. 14 and that was the last time they heard from him" (ABC News). 
On Sept. 21, a coroner in Wyoming confirmed that remains found at the Spread Creek Dispersed Camping Area campground did belong to Gabby Petito. The coroner reports that although a further autopsy is set to take place the "initial determination for the manner of death is homicide" (ABC News). 
Authorities are searching for Gabby Petito's former boyfriend, Brian Laundrie who is now determined a person of interest in Gabby Petito's death.
Leave a Comment
About the Contributor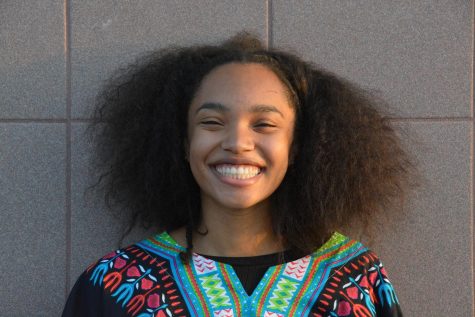 Ella Hamberry, Staff Writer
Ella is looking forward to her first year at the Growling Wolverine. She loves to read, write and have fun with her friends. This year she is looking forward...