Suicide Awareness Month at Aliso Niguel
  As September brought on National Suicide Awareness and Prevention Month, it was important as ever to address the seriousness of mental health. Here at Aliso Niguel, faculty and students made an effort to acknowledge the campaign and encourage involvement.
  During the week of Sep. 27-Oct. 1, a variety of resources and activities were produced to create a positive environment on campus. Together, the counseling team and ASB worked to make students feel safe and valued.
  ASB planned to spread the Suicide Awareness topic among students. Commissioner of philanthropy, Chelsea Large, shared how ASB painted uplighting posters with phrases like 'you are enough' and 'you are loved' on yellow paper to hang around the rest of the school." 
  In addition to signs, they also hung yellow ribbons on trees and wrote encouraging post-it notes to hang on the lockers. On social media, ASB posted resources for easy access to contact the school's counselors and hotlines. To get all of all students involved in the campaign, Sep. 30 was a dress up day for students to wear yellow, the color of Suicide Awareness Month.
  The counseling department was also involved in creating a welcoming setting for students to reach out regarding mental health. One of the school's six counselors, Ms. Liegler promotes how they "try to make it as easy as possible for students to come in" to talk about anything they may be struggling with.
  The goal of the counseling team, during Suicide Prevention Month especially, is to try to put the word out to students that they are available at the guidance office to talk at anytime. Along with their outreach, the counselors will be organizing lessons for sophmores in the upcoming future to continue the conversation of suicide awareness. 
  Aliso Niguel's contributions during Suicide Awareness Month are another step toward towards the acknowledgement of mental health in youth.
Leave a Comment
About the Contributor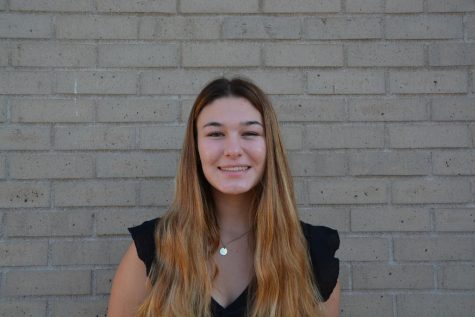 Jordan Gallo, Staff Writer
Jordan is a junior at Aliso Niguel and this is her second year on the Growling Wolverine staff. She enjoys creative writing and is excited to get out of...