COVID Booster Shot
  The CDC has officially stated that COVID-19 vaccine booster shots are now available to a select group of people. The COVID booster shot that has been approved is for the individuals who were vaccinated with Pfizer. 
  The CDC officially stated that, "A booster shot is administered when a person has completed their vaccine series and protection against the virus has decreased over time. Additional doses are administered to people with moderately to severely compromised immune systems. This additional dose of an mRNA-COVID-19 vaccine is intended to improve immunocompromised people's response to their initial vaccine series."
  The people in this group include people who are 65 years or older, 18+ people who live in a long-term care facility, 18+ who have underlying medical conditions, 18+ who work in high risk jobs, and 18+ who live in high risk settings. 
  Jobs that are considered "high risk" include first responders, education staff, U.S postal service workers, correctional employees, food and agriculture workers, manufacturing workers, Public Transportation workers, and grocery store workers. This list could be expanded in the future to include more groups. 
  People must wait at least 6 months from their last COVID shot to receive the booster. The trials conducted for the booster were done on adults that had their COVID shot at least 6 months ago. 
  There is not yet a booster shot available for individuals that have received the Johnson & Johnson or Moderna vaccine. 
  Trials for the booster have only been conducted on adults, meaning minors are not yet eligible for the booster. These trials proved that the booster shot increased the immune system response against COVID and its different strains. 
  The need for a booster shot has become necessary because studies show that as time goes on protection against the virus may decrease. Additionally new strains of the virus, such as Delta, make it even more difficult for people to stay protected from the virus. The overall goal of the booster is to strengthen the immune systems of the high-risk groups.
  The CDC has explained that in the near future, booster shots may be made available to more groups. However, if a person who has already received both shots of the Pfizer vaccine they are still considered "fully vaccinated" even without the booster shot. 
  Side effects for the booster are very similar to those of the COVID vaccination shots. The most common side effects were fatigue and pain at the injection site. As reported by the CDC, most side effects were mild to moderate. Although rare, serious side effects can occur. 
  When individuals were vaccinated they received a card detailing what type of vaccine a person received, where, when, and their name, and date of birth. People are required to bring their vaccination card when they receive their booster shot. 
  Given that all schools in California, starting January, are requiring that all students be vaccinated against COVID-19, a booster shot given to teachers could not have arrived at a better time. 
Leave a Comment
About the Writer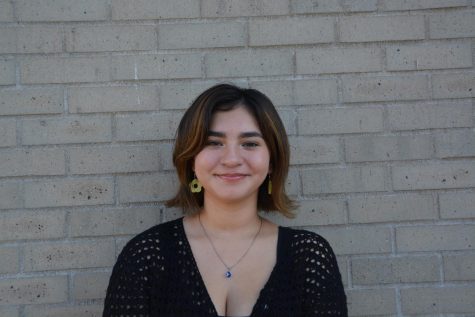 Mia Roman, Social Media Coordinator
Mia Roman is a senior at Aliso Niguel High School. This is Mia's third year on the Newspaper Staff. In her spare time, Mia enjoys listening to music and...