Introducing PhySci to the CUSD Board
  On Sept. 15, ASB members attended the CUSD board meeting to present the names for the new PhySci building. The meeting was held in San Juan Capistrano, at the Capistrano Unified School District Education Center.
    Amanda Zidron (11) and Asli Bilgin (11) attended the meeting as ASB representatives in the committee to reveal the names for the PhySci building. The committee consists of ASB representatives, PTSA members, Mr. Hatcher, and the teachers who will have their classrooms in the new building. 
     "At first, I was intimidated, but then I felt really comfortable because the ASB class came there to support us, and it was really nice to have them there," said Zidron. She added that she felt honored to be able to present to the board. 
   The committee introduced the names of the six classrooms which includes: Rosalind Franklin, Edith Clarke, Mario Molina, Chien-Shiung Wu, George Washington Carver, and Marie Daly. The names of the classrooms have been finalized, and will become the official names for these classrooms.  
  "We wanted to choose scientists who were not as known as others and under-appreciated, but still did amazing things," Bilgin explained. 
  Their goal is to name the classrooms after scientists instead of numbers, as a way to honor their work. Zidron added that this decision is to also promote and encourage STEM education. 
  The committee presented the names and received feedback from the board members. One of the pieces of feedback that was given from the board, was to contact the Molina family on how the school should present Mario Molina's name. While that is not his full name, the majority of people know him as "Mario Molina". The committee plans to contact the family to ask what name they feel is most honorable for the classroom.
  However, the PhySci building is still in progress of being built. The dates for when the building will be finished are still unknown. Greg Smith, who is in charge of construction management, stated that they are working with their contractor to finalize the updated schedule based on the equipment that were delayed.
  "We're still negotiating with dates, so there is no specified timeline to when everything will be finished," Mr. Smith said.
Leave a Comment
About the Contributor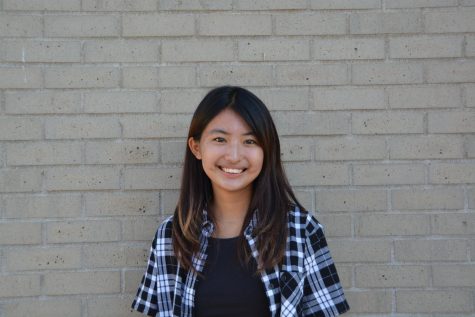 Kiara Azuma, Senior Editor
Kiara is a senior at Aliso Niguel High School and this is her third year writing for the Growling Wolverine. She is excited to be part of the school newspaper...