Dance Team Back in Action
  The Aliso Niguel Dance Team is back and ready to compete to win, from zoom classes to now possibly traveling to Florida for a national competition, nothing can stop them. After becoming National Champions for their Large Hip Hop routine, they celebrated with a banquet and said goodbye to the senior members, who went off to new adventures. They welcomed six new teammates, summer practices began and everyone was so excited to be back and learning together as a team.
  Last year, they started the year with online lessons, then went on to practice on the blacktop, tennis courts, and football fields, yet rarely in the actual dance room, due to covid restrictions. Now things are up and running again and the dance room is open, even if masks are still required, the girls are loving every minute they get to learn new pieces and grow connections. Over the summer, they bonded through a team dinner and pool party, while also working their hardest at weekly summer practices.
  When the 2021-2022 school year began, the girls began refreshing their skills and learning the pep rally and halftime routine, created by choreographer, Anthony Tuason. It was a very fun piece that made the audience want to get up and dance, combining songs from different decades to fit with the theme of the pep rally. They are now beginning to work on choreography for their upcoming Winter concert and competition season that starts in January. 
  Ridhima Adhikari (10) is super excited this year "to compete and perform in front of a live audience instead of taking videos." This is Adhikari's second year on the team, but last year she was not able to have the full experience of being on a team that competes live. When filming for competitions last season, it revolved around taking different shots to make sure the team was sending in the best videos and then receiving feedback from the judges through audio. 
  The weather was always an unknown part of practicing last year as Samantha Smith (10) remembers "practices these first few weeks have been amazing, way better than dancing outside." As dancers, the team was used to dancing inside since the floors and mirrors work best for perfecting routines, yet last year they were rarely allowed inside. 
  Their coach, Jillian Dean will be choreographing the small jazz, lyrical, and character dance for competitions this year and her dances always shine on stage. Coach Tuason will be making the large jazz, large hip hop, medium hip hop, and working on the character piece with Dean to compete this year, they are both ready to bring the heat this year and win some awards. 
  Dance team is here and ready to portray to everyone what they have been working on, so be ready Aliso Niguel.
Leave a Comment
About the Contributor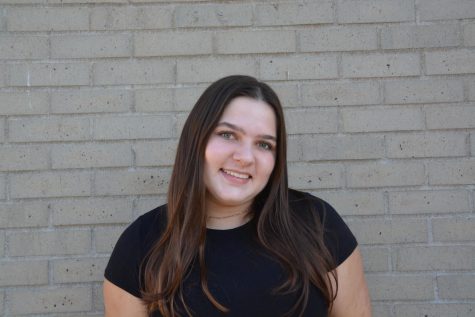 Madelyn Pelle, Copy Editor
Madelyn is currently a junior at Aliso Niguel High School and this is her second year on the newspaper. She enjoys practicing and competing with the school's...