School Back in Session: Six Week Notice
  Almost six weeks have passed since this 2021-2022 school year has started and students have differing opinions on how it is going.
  After being online for the last 2 years or so, students are not used to waking up early and going to in person school every day. But now, many are used to it since it was their routine for years until COVID happened and the staff are hoping that everyone is enjoying returning to a regular schedule.
  The six week grade reports are about to come in on Oct. 1 and people who have good grades are doing fine, but others are struggling to keep their grades up.
  Whether this be due to class overload of AP classes or needing better time management skills, school is hard for everyone at some point. With the added stress of parents now being able to see their report cards, it is hard for some to stay motivated and keep pushing forward, they need support in life.
  Luckily, tutorial provides a good time for students to ask questions and get ahead on homework, because it is imperative for students outside of school to enjoy time for themselves and not school.
  Anya Minaie (10) has been having a hard time completing all of the work she is receiving, even though it is the beginning of the school year, "I don't feel like I'm adjusting to as much as I think the school expects the students to."
  Minaie notices how difficult it is to get used to returning to normal school and getting assigned many things a week, while also trying to stay positive. Luckily, these first six weeks are not the end of the school year and there is still time to get back on track, even if high school grades are important to do well in the future.
  Ayla Scott (10) has a different perspective and sees that being six weeks back in makes it easier to realize things have to be done: "being in person helps it feel more like school and the days don't blur together as much."
  When being at home all day, there were many distractions and less pressure to go to class on time and participate, while being at school makes students more prompted to work.
  As high schoolers, it is hard to focus on the good parts of life when grades and homework take over, but it is key to remember that six week progress reports are just to help us work towards future goals.
Leave a Comment
About the Writer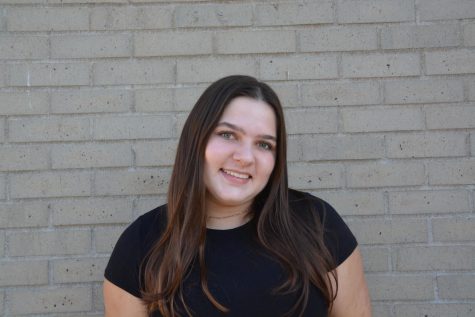 Madelyn Pelle, Copy Editor
Madelyn is currently a junior at Aliso Niguel High School and this is her second year on the newspaper. She enjoys practicing and competing with the school's...