World Cup Season Around the Corner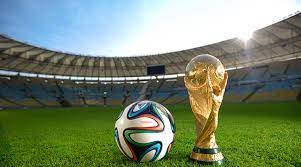 The World Cup is a soccer tournament in which international soccer teams are competing to prove they are the best soccer team in the world by winning the World Cup. 
  This is organized by the FIFA, which is a governing body of the association of soccer. The 2022 World Cup is said to take place in Qatar, which is located in Western Asia. 32 teams are going to play in the World Cup , each representing their own country. 
  According to FIFA, the World Cup will start on November 21 to December 18 2022. Normally the World Cup is held during summer, however with Qatar's intense heat, the FIFA decided to move it towards the end of the year.
  There will be 32 teams playing in the World Cup, each of these teams from different continents of the world. Currently, there are teams  competing to qualify for the Cup. Out of 32 teams, 13 will be from UEFA (Europe), 5 from CONMEBOL (South America), 4 from CONCACAF (Caribbean, North and South America), 5 from CAF (Africa), and 5 from AFC(Asia plus Australia). Most of the qualifying matches will take place during September 2021 throughout March of 2022. There will be 64 matches set to be played in the World Cup, 5 weeks will be set on the World Cup. 
 Although Qatar COVID cases are decreasing, FIFA has set COVID regulations. COVID-19 cases in the FIFA are not considered as something unavoidable, meaning that in case of a COVID case, the match is still being played by both parties. Usually when these cases happen, the FIFA states, "he may be replaced with a player from the provisional list." However, there are cases where FIFA intervenes and takes action. These cases include: 
"A host association's country's national authorities announce just before a match is scheduled to be played restrictions that prevent the match from being staged;
A visiting team is not permitted to leave the country from which it is due to fly out as a result of closed borders;

 A visiting team travelling to the country where a match is scheduled to be played is refused entry and returned to its country of origin." It needs to be noted that these regulations may change in the future due to the fact that COVID cases increase or decrease throughout the weeks. 
 Needless to say, the World Cup will be different from the previous ones. A World Cup that is filled with new restrictions and protocols as well. Although COVID seemed to stop most of the world, the World Cup is something that may bring people from all ethnicities and nationalities together.
Leave a Comment
About the Contributor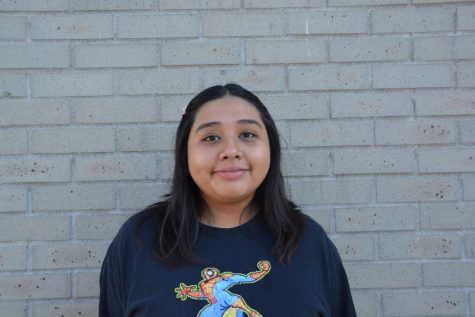 Jaylenne Pliego, Photographer
Jaylenne is a senior in high school, and likes listening to music and editing. She also enjoys writing articles.