ANHS Football Begins With Annual Tealgate
On Sep. 3rd, 2021, Aliso Niguel High School had its first annual tailgate after COVID offering TK burgers, Chips, Drink and different ice cream to pick from for the students. The tailgate was indeed more of a hit then the tailgate in 2019, with both a never-ending line of students waiting for their food and it having a lot more room to dance and get hyped before the big game. 
  Kenzie Breymann (11) thought that "this tailgate was far better than last year" . This tailgate also had good energy and was an experience no one would forget. 
Chloe Lesko (11) also shared that "This was a perfect warm up pre game thing to get us hyped for tonight's game". Most people's favorite part was making posters and being able to put on face make up to show great school spirit.
  The tailgate took place from 5:00 p.m. to 6:30 p.m. and was an upgrade from the last tailgate, but a privilege to all students who had tailgate food with an asb card. Overall this tailgate was fun and exciting and I am hoping to see more tailgates in the future.
Leave a Comment
About the Contributor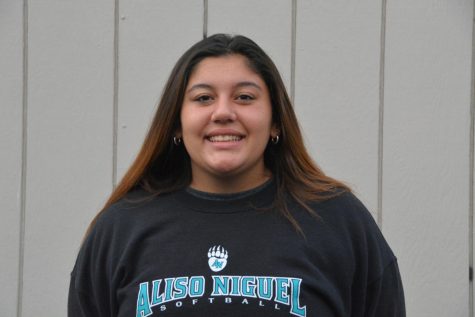 Antonia Velasquez, Senior Editor
Antonia is a Senior at Aliso Niguel who loves stepping outside of her comfort zone and is super excited to write for the newspaper for her last year. She...