Spotlight on the HOSA Club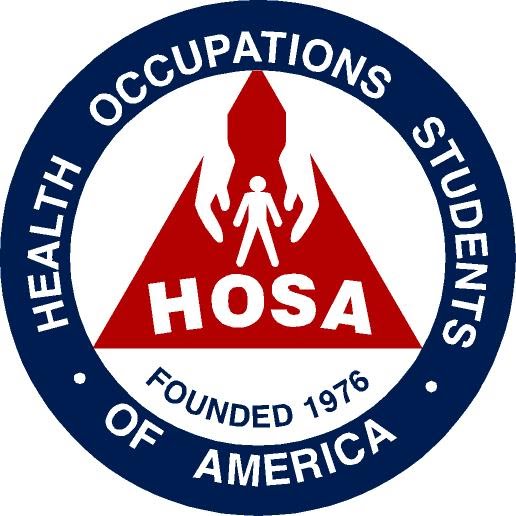 For all students looking to go into health-related professions in the future, consider joining the ANHS Health Occupations Students of America (HOSA) club. This club helps students learn about health care, preparing themselves for college and their future careers. The club is also recognized by the U.S. Department of Education and the Health Science Education (HSE) Division of ACTE, as stated on the HOSA website. 
   This program teaches students skills needed to become a healthcare worker such as: CPR, setting a splint, informing them on the basics of anatomy, etc. With this knowledge, students can be more prepared and more experienced before entering college or a working environment. 
   "Past students from our other CUSD chapters have pursued careers as Nurses, Doctors, and other Allied Healthcare fields, as well as careers in Pre-Hospital medicine such as EMT, Sports Medicine, and CERT." says Mr. Johnson, teacher at Aliso and host of the HOSA Club.
   Members of the HOSA Club have an advantage in the medical field as they will already know the basics of healthcare, leading them on a path to success no matter what health-related path a student takes. This means students looking to go into healthcare can benefit greatly from the programs and lessons presented within this club. Additionally, the HOSA club gives students hands-on experience in caring for others and is not just a "classroom-style" club. No previous experience is required to join the club, and many students who have joined have found it to be very informative and helpful.
   "I think it can be a really good opportunity for students who are interested in going to the medical field. There's a lot to learn, not just in specific jobs, but teamwork and leadership as well," says Kady Palma (12), Co-President of the HOSA Club.
   Meetings for the club are held around once a week through Zoom, and its members are eagerly awaiting newcomers. The experience gained by students who join this club is incredibly valuable, and can lead many to find new passions and friendships. Overall, the club presents an amazing opportunity to get a head start into any medical professions, preparing oneself for college and beyond.