Remembering the Legacy of Kobe Bryant: One Year After His Passing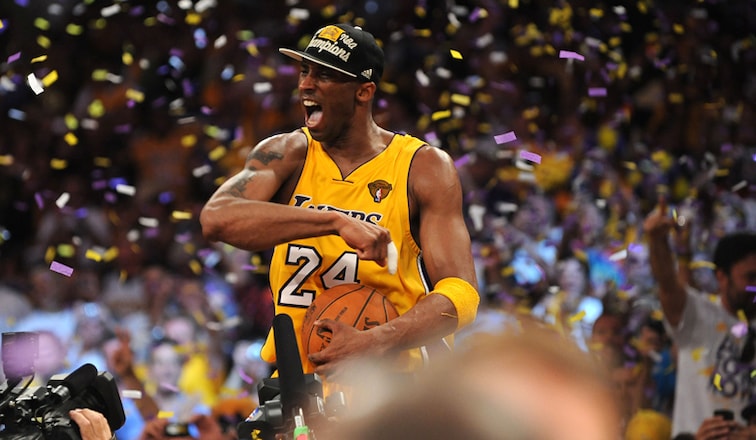 January 26 marked one year since the great Kobe Bryant, his daughter Gianna (GiGi) Bryant, and seven others fatally died in a helicopter crash in Calabasas, California. In his time, Kobe Bryant not only motivated, influenced, and inspired people who love the National Basketball Association (NBA) and the sport of basketball, but he touched the hearts of millions of people in the world.  
As a basketball player, Kobe Bryant played all 20 seasons of his career for the Los Angeles Lakers. In this time, he was able to deliver five championships, the most valuable player award, 18 phenomenal NBA All-Star games, and highlight plays that will live in the minds of Lakers fans for the rest of their lives. His contribution to the Los Angeles Lakers organization will be valued and remembered for years to come. 
From the year he was drafted, 1996, he was instantly loved by all of the players, coaches, and fans. Many look to him as an idol and a hero who impacted their lives in indescribable ways. His unique style of play deemed him the nickname "The Black Mamba," which became a name that would stick with him throughout his career. He developed a "Mamba Mentality," which would serve as a symbol for his passion of the game and his will to win. This mentality has translated to many of his fans, who often use it not only on the court, but also off of the court. 
Although Kobe Bryant was known for his ability to play basketball, he excelled off of the court, which sets him apart from other influential basketball players. After his retirement from the sport of basketball, he earned a Grammy for his animated short film "Dear Basketball." The film was about Bryant's departure and retirement from the sport he loved.
Despite his pure excellence in the sport of basketball and in the arts, what Bryant took most pride in was being a "Girl Dad." With his wife, Vanessa Bryant, Bryant had four daughters, who shared the same passion and love for the things they did with their father. Kobe Bryant embodied what it meant to be a "Girl Dad." His daughter GiGi and Kobe shared a special bond due to their strong passion for the sport of basketball. GiGi was a fierce competitor, similar to her father, and claimed thats she would one day carry Kobe's legacy by playing in the Women's National Basketball Association (WNBA) He would often take her to WNBA games, which reinforced this special father-daughter bond.
Due to GiGi's strong passion in basketball and the WNBA, Kobe Bryant would become an endorser of women's sports after his retirement. In this position, he emphasized the importance of women's sports and sparked a movement in the NBA, which prompted players to endorse the WNBA alongside Kobe. Today, women's sports are on the rise partly due to Kobe and GiGi Bryant's contributions to the WNBA and other women's sports leagues.
On January 26, we remember the lives of Kobe Bryant, GiGi Bryant, and the seven others who tragically passed away in the accident one year ago. Kobe Bryant's contributions to the Los Angeles Lakers and Los Angeles in general made him the heart and soul of the city. He left an everlasting impact on the world that will be seen throughout future generations. The numbers eight and 24 will be immortalized in not only the city of Los Angeles, but all over the world.