TV Show Caillou Canceled
 On Jan. 6, PBS announced that they would be officially cancelling their animated kid's show Caillou after having run for more than 20 years. While many current and former fans of the show are disappointed, many parents are glad to see it go.
  PBS announced the show's departure through a tweet, writing "We're saying farewell to @cailloudhx, but remember, when we say goodbye to something… It just means we get to say hello to something new!" and linked to a resource for parents on how to help your child cope with their favorite piece of media going away.
  Caillou began airing in 1997 and was producing and running new episodes up until 2018. The show followed four-year-old Caillou through all his adventures as an imaginative preschooler. He was joined by his parents, grandparents, little sister Rosie, teacher Miss Martin, cat Gilbert, and all his friends.
  Throughout the show, Caillou explores the world around him doing things like playing in his backyard and attending school. But a notable thing about the show is that Caillou would often throw temper tantrums and cry, often being called "bratty" by parents of avid watchers.
  Because of Caillous's bratty nature, many parents are joyous over the cancellation of the show. For years many parents have been calling for the cancellation of the show, one parent Kate McKenzie having created a petition to end the show in 2013 writing that "Anyone who has seen the show knows that Caillou is a whiny, bratty child, and his show holds no educational value… Children who watch this program tend to copy Caillou's behavior."
About the Contributor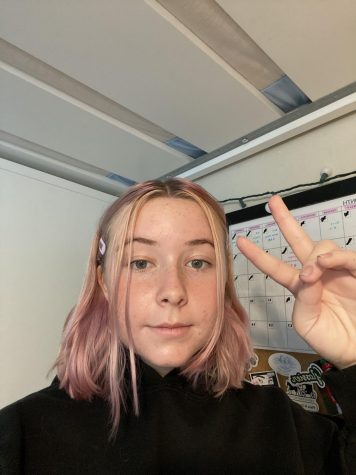 Jessie Blattner, Layout Editor
Jessie is a senior at Aliso Niguel who is looking forward to her last year writing for the Growling Wolverine. She loves playing with her dog and making...