Thanksgiving Traditions at Aliso Niguel High School
     Although the traditional Thanksgiving Meal includes plates such as Turkey, Turkey stuffing, et cetera, Students at Aliso Niguel and their families have many other plates that are their personal traditional plates for these holidays. 
     Sophomore Isabella Purohit (10) and her family stay along the lines of traditional meals, however, they have some fun twists to them. She explained that her mother, brother, and herself make the meal altogether. They make, "turkey with stuffing, sweet potatoes with marshmallows, and shrimp cocktail." Because of Isbella's fondness for baking, she often makes an additional sweet treat to go with their meal. She generally bakes chocolate chip cookies, however, she did explain that she often likes to "switch it up." 
     Gael Cortes (10) and his family do not have a specific plate that they annually have to celebrate Thanksgiving. However, "Ham and mashed potatoes are commonly made." He and his family often have aunts, uncles, and cousins over at their house, so they can celebrate together. Every relative brings a different plate and shares food with everyone at the gathering.
     Alexander Overton (10) and his family do not partake in the traditional plates of Thanksgiving, but they have the traditional spirit of family. It is Alex's tradition to "get food from Raising Cane's Chicken Fingers and to eat at the dinner table with the rest of his family." He believes that Thanksgiving is not about the food, but about spending time with your loved ones and showing that you are grateful for all you have. 
Leave a Comment
About the Contributor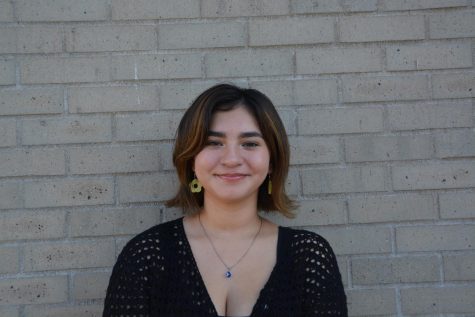 Mia Roman, Social Media Coordinator
Mia Roman is a senior at Aliso Niguel High School. This is Mia's third year on the Newspaper Staff. In her spare time, Mia enjoys listening to music and...