Why Students Choose to Stay Home
     This pandemic has affected many aspects of people's lives: their jobs, their relationships, and their mindset. I think that the population that got affected the most was children and teenagers. It affected their education, social life, and extracurricular activities.
     Due to the pandemic, the idea of going to school became a new concept to all children around the world. At the beginning of the 2020-2021 school year at Aliso Niguel High School (ANHS), every student was online and had to zoom with teachers to be able to learn. 
     Later on though, when the pandemic was a little more under control than the beginning of the year, students were given the option to either go to school two days a week or stay online. At the beginning of the school year at ANHS, about half of the student population went to school, the other half stayed home.
     After going to school, many students switched to go 100% online. There were many reasons why the students switched or chose to go 100% online. One important one being mental health.
     Some students have really been mentally affected by the world's current state. This year in general has been very mentally, emotionally, and physically exhausting. That is why they stayed home. 
     At home, some students need to stay home in order to get their mental health in check. Or they feel the safest and mentally stable at home. Being at school could put on pressure on the students, not only physically, but mentally as well.
     There is also the pressure that some parents put on their children to do well during school and may put more pressure on their child to do well because of the situation we are in. 
     Of course, with time some may have gotten better, though they must miss seeing their friends and be in a proper school setting.
     Many people like staying at home because they have more freedom and they have all the tools they need to participate during school hours. They also have time to do more school work and whatever else they need to do at home. They also might learn better at home.
     Some people also like that if they get let go early they have time to do whatever they want. Whether it be to help around the house or study or reset their mind or take a break from learning.
Leave a Comment
About the Writer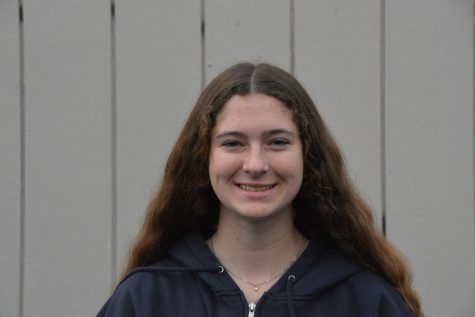 Madisen Rollins, Ads Manager
Madisen is a Senior at Aliso Niguel High School who is returning for her third year as a member of the Growling Wolverine. She loves to play lacrosse,...