How Clubs are Running During the Pandemic
  At Aliso, clubs are a major part in all of the students' and even teachers' lives. These clubs expand from a wide variety of types including academic clubs, informational clubs, or extra curricular clubs. This year, clubs have been forced to operate while also practicing social distancing. 
   The Associated Student Body (ASB) has done a great job of maintaining clubs at our school. To start off the year, on Oct. 2, Aliso held their annual Club Rush while also practicing social distancing through the app Flipgrid. Presidents and Vice Presidents of all clubs made short introduction videos where they explained when and how clubs would meet, the club's mission, and other important details. The online Club Rush was extremely successful.
    The Best Buddies club at Aliso works alongside the nonprofit organization Best Buddies "to promote a closer-knit community of friendship and understanding."
     According to Ashely Chan (11), President of the Best Buddies club at Aliso, "Best Buddies still holds meetings every friday at lunch. Also, Best Buddies California holds virtual events such as scavenger hunts and art days twice a month."
     The Aliso Niguel High School Second Harvest Food Bank club works with Feeding America to help feed the many people suffering from hunger in Orange County.
   According to Arnav Patel (11), the President of the Second Harvest Food Bank club, "I had to find activities that could be done virtually, instead of in person. This switch has been difficult as the club is very interactive, but we are working through it."
   However, Best Buddies has also seen the positive side of operating a club during the pandemic. 
   According to Ashley Chan (11), "The pandemic has forced us to open an instagram account. It has allowed us to spread information about club meetings and events quicker."
   Also, the Second Harvest Food Bank club has viewed the pandemic as a possible way to improve the club. 
    According to Arnav Patel (11), "Many members feel that it is easier to click a zoom link rather than attend a meeting in a classroom. For this reason, we have gained more members." 
    All clubs, no matter what type have had to make drastic changes in order to operate in an efficient manner. Many clubs have been successful in doing so and are ready to begin their years. Also, clubs have not seen the pandemic as a restriction, but they see it as more of a way to expand their clubs. Overall, clubs at Aliso are ready for another successful year despite the pandemic guidelines. 
Leave a Comment
About the Writer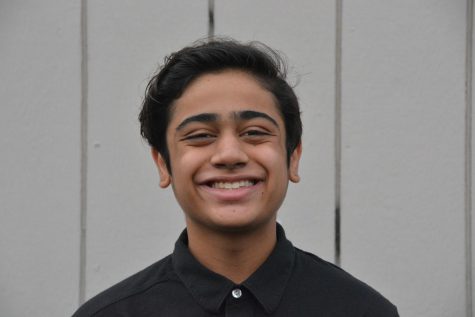 Anesh Solanki, Editor-In-Chief
Anesh is a senior at Aliso Niguel High School who is excited to continue his journey in the art of journalism as the Editor-in-Chief of the Growling Wolverine....