Tutoring Options During the Pandemic
     Because of the pandemic, the education of many children has been compromised. Whether it be from not enough in-person instruction or the lack of resources, students are struggling to adapt to the new situation. 
     Recognizing this need, some agencies are still open and provide tutoring services to children. One such program is the Youth Center. Since the rise of the pandemic, the organization has provided free virtual tutoring to children. Kids love to connect with the volunteer tutors and participate in many free classes online. Not only focusing on immediate education, but the Youth Center has also provided scholarships for 65 years and is known to not have rejected a single scholarship application.
     Another program is run by some students at UCLA, called Front Lines Tutors, targeted to help the children of healthcare workers. They provide free virtual tutoring to children in need almost any day of the week. The group aims "to lighten a load of our healthcare workers at home" as they provide tutoring". The group maintains that while school won't be the same, there's no reason why it won't be better.
     While the next option comes with a charge, it is great for students looking to improve their level of education significantly, whether it be learning new concepts or help with homework. Open to kids aged K-12, Strive To Learn builds foundations and also pushes academically-gifted students to their greatest potential. Strive To Learn has online tutoring, and it also holds virtual summer camps, courses, and other enrichment programs. The organization is also proud to provide its PWYC, Pay What You Can program, for students in need of financial aid. Strive To Learn leaves students with " not the content that we [they] teach, but rather the strategies we [they] create." 
     Another option for limited crowds is the Stowell Learning Center. This program is quite different from the other programs, as it mainly focuses on enhancing the education of students who have dyslexia and have learning disabilities. Open in many branches in the United States, the Stowell Learning Center aims to elevate these special students with a unique learning program for each student.
     Even through the spread of the virus, there are multitudes of opportunities that can help enhance the education of children. While each may have a different approach, they do have the same end goal.
Leave a Comment
About the Writer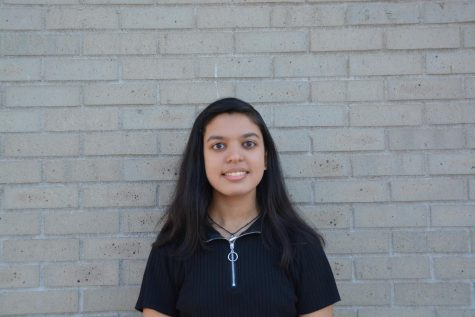 Akshata Tiwari, Senior Editor
Akshata is a senior who loves to be creative and put her mind to things. She has been in the newspaper for three years, and is excited to finish her final...