Orange County is Reopening Schools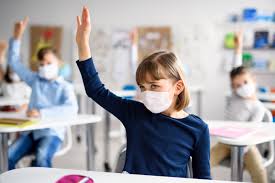 Now that states are beginning to slow the spread of COVID-19, many are looking towards reopening schools and businesses. The debate over whether schools should reopen has become a contentious one, but in Orange County schools are finally being permitted to open in some capacity.
  Orange County has now been placed in Tier 2, which indicates 5-8 percent positivity in tests and gives local school officials the freedom to open schools how they would like while following guidelines laid out by the state. Orange County is home to around 620 public schools serving over 470,000 students, and another nearly 400 private schools serving around 72,000 students. There are also over 21,000 public school teachers throughout the 28 districts in Orange County, CA. This has left officials with many lives to think of while planning for reopening.
  The Orange County Board of Education (OCBE) has been pushing for reopening since back in July. At that time, Orange County was still in Tier 1, the highest risk level for COVID-19 transmission, but there was a major push from parents to send the kids back to school. The OCBE had even announced that they would be filing a lawsuit against Governor Newsom.
 They stated, "On July 28, 2020, the Board voted 4-0 to bring a legal challenge to the recent actions of the Governor and the California Public Health Officer (PHO) to keep schools closed to in-person learning this coming school year." 
  This received significant push back from Orange County Superintendent Dr. Al Mijares, with him stating that this would be taking both energy and financial resources from the students they are trying to help. There have been no further updates on the state of the lawsuit, but the OCBE has still pushed for schools to come back in person.
  Now that schools are able to open, most public school districts are choosing to go with a hybrid schedule where students spend roughly 50 percent of their time learning in classrooms and 50 percent at home. Many are also giving students the option to stay 100 percent online no matter what their circumstances are.
  Most parents have encouraged the reopening as well; they are eager to see their children get back in the classroom. However many teachers have sighted that these hybrid plans significantly reduce the number of hours that students will be spending with instructors and worry that this will set children back even more than online learning has.
  There will be mask requirements for students from third grade and up, schools will be required to implement social distancing in classrooms and other parts of campus, they are required to ensure there is proper ventilation, and they will also have to do daily wellness checks on students. Many districts are also using a staggered opening schedule opening up elementary schools first, then middle schools, and finally the high schools.
  In terms of how private schools have been handling their reopening plans, some were able to get waivers and have been open since August. One example of this was St. Margaret's Episcopal School which was able to open fully for K-6 on Aug. 19 while following their extensive reopening plan which included mask-wearing and social distancing measures. Others have only begun opening up recently and the majority have been opting to begin full in-person instruction immediately.