So Long Aliso!
Over these past four years at our school, I created many memories, some good and some bad. However, some of my best memories were in newspaper. 
Newspaper was one of the classes that I felt comfortable in, somewhere I felt like I could truly be myself. It was one of the classes that would let me express myself and my opinions freely, without the judgment of others. 
It was one of the classes that I also had friends in, and the class helped created an even better bond with them. The class helped discuss serious topics in an atmosphere where students can actually be themselves. I reflected on how I spent these past few years in high school and I'm not only grateful but thankful for those classes like newspaper, which helped me shape into the person I am today. I discovered that there in fact is a world outside of this little bubble that I had put myself into. 
It helped me see the cruelty and the beauty that is reality, it helped me discover the stories of many people, whose stories each meant something to me. It made me care and be compassionate about others and their struggles, it made me see life from a different perspective. 
It made me realize that others live differently than me, and it made me most importantly, open-minded. This is something that I'm incredibly grateful for since without this I wouldn't be able to share or read the stories that I would today and it also made me connect with these stories as well. This class made me realize that these are not some stories of a fictitious nature, but rather an actual person, an actual event, an actual life-altering thing that affects people, humans. 
I just want to say, to all the underclassmen, really enjoy your life as a teenager. Have fun and be compassionate towards others. Happy summer!!!
Leave a Comment
About the Writer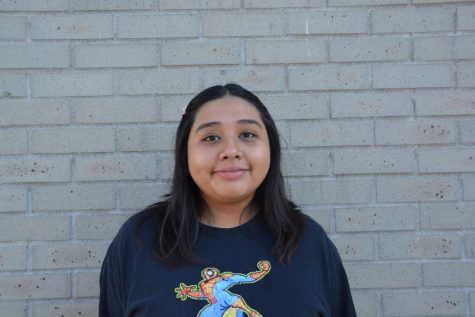 Jaylenne Pliego, Photographer
Jaylenne is a senior in high school, and likes listening to music and editing. She also enjoys writing articles.