ANHS Teachers Gove Advice to Seniors
As the class of 2023 finish out their final year in high school, it is always nice to have advice from those who already have experienced the trials they are yet to face. Here, ANHS teachers have shared some of the knowledge they have acquired throughout the years for our senior class. 
Dr. Belanto, who teaches forensics and biotech, advises seniors to: "Push yourself. Because no one else is going to do it for you"
 For everyone, hard work and dedication are crucial to achieving their goals. Starting with productive habits early will allow for a better work ethic in the long run. 
Similarly, Mrs. Rodriguez, who attended UCI now teaches Spanish and runs AVID classes, suggests that seniors should learn time management skills.
    " In high school and college you need to make time for fun and for work. If you learn how to manage time you will always have time to do those things…because having fun is very important"
Ms. Torres also gives seniors some college related advice. She promotes the idea that "everyone should study abroad." 
Studying abroad is an excellent way to widen your understanding of the world, especially if you are a person who has never left the country before. If any seniors plan to continue their studies of foreign languages, studying abroad is a useful way of practicing your fluency.
The next piece of advice comes from psychology teacher Mr. Schniepp, who encourages students to "follow your passions, not the almighty dollar." While we are increasingly told to find a well-paying job especially with the rising price of a college education, it is easy to lose sight of our true interests in favor of something more profitable. Yet, Mr. Schniepp argues that material wealth won't make you satisfied in the end. 
Mr. Biggs, who teaches AP Literature and coaches girls golf, gives two pieces of advice to seniors. He instructed students going off into their lives to "try different things" and not be afraid of failure. He reminds students that heartbreak is inevitable and "every relationship you'll ever have in your life will fail except for one, and then one of you dies." While it sounds a bit morbid at first, it is important to understand that when a relationship ends it is not the end of the world. As seniors are just beginning to understand the complicated nature of their own relationships, it is important to remember that we are still young and will continue to grow past these experiences. 
Finally, Mrs. Lane, a math teacher at ANHS leaves a piece of very sentimental advice for seniors. 
"No matter what you choose to pursue in this life, make sure it originates from that spark in your soul. Try not to make the mistake of starting a journey for the pursuit of wealth, notoriety, fame, attention, or to please people. Find what lights your soul on fire and start from there! Work on yourself constantly and never stop evolving! Learn to master your emotions and thought processes like your life depends on it!"
It is safe to say that all these teachers show immense care for the senior class as they make their way into the adult world. Hopefully through this advice they are able to create a better future for themselves and the rest of the world.
Leave a Comment
About the Writer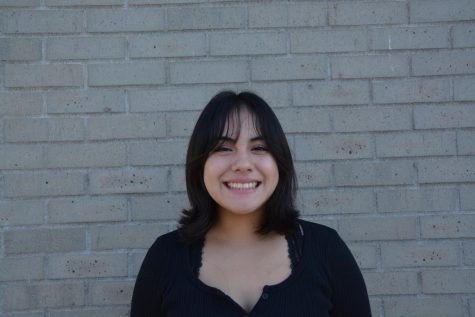 Ashley Aguirre, Senior Editor
Ashley is a senior at Aliso Niguel High School. This is her third year writing for the Growling Wolverine Newspaper and she is now a Senior Editor. In...