Selma Elbalalesy Wins OC Artist of the Year
Aliso Niguel's own Selma Elbalalesy, a senior member of Aliso Niguel Theatre Company, won the 2023 OC Artist of the Year. As part of the Orange County Register's Varsity Arts initiative, Artist of the year was created in 2014 and has continued for ten years, shining a light upon student artists in Orange County and celebrating their talents. The program has grown through time and is able to shine a light upon talents and contributions of student artists in the community.
Sponsored by Chapman University College of Performing Arts and the Register, 721 students from public and private highschools were selected by their teachers for their skills. Overall they came from 78 local high schools and arts organizations. With seven artistic disciplines: Dance, Film & TV, Fine Arts, Instrumental Music, Media Arts, Theatre, and Vocal Music, each part is divided into 30 specialties where finalists are then decided for each one.
In the Theatre, Disciplinary, Elbalalesy was able to come out on top and win Artist of the Year with a performance that left her judges more than impressed with her demeanor.
Casey Reitz, the president of Segerstrom Center for the Arts, stated, "As soon as she comes in, she grabs you." Having seen numerous performances over the years, his expertise is more than enough credibility towards Elbalalesy and her "amazingly expressive face."
Elbalalesy has performed in notable Aliso Niguel theatre projects such as "Something Rotten," "Little Women," and "Fiddler on the Roof." In each project, Elbalalesy captivated her audiences.
Elbalalesy showcased her skills to the judges by varying her roles. Giving a comedic tone with accompanying hand gestures and facial expressions while she acted out "I Hate Men" from "Kiss me Kate." She then amazed her audience when she tapped into the vulnerability of  "To My Angels" from "SuperYou: The Musical Concept Album."
The overall experience had a tremendous impact on her personal values, due to the requirement of two essays reflecting on what art means to each respective applicant along with their overall journey and goals as artists. During the semi finalist interviews, Elbalalesy had to quickly say the first thing that would come to her mind when thinking about the most important things to her as an artist.
When asked how the experience impacted her passion, she stated, "The whole process solidified my passion, providing me with clarity regarding what art means to me, and helping me justify precisely why I choose to pursue it in the future."
Elbalalesy plans on continuing her passion, being accepted into both USC and Cal State Fullerton's Bachelor of Fine Arts Program, and planning to attend the first.
Leave a Comment
About the Contributor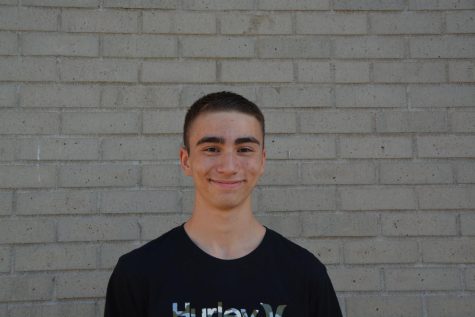 Stephen LaRocca, Staff Writer
Stephen is a Junior at Aliso Niguel High School and is excited for his first year in the Growling Wolverine. He spends his free time hanging out with friends,...